Today having an Omnichannel customer service strategy that integrates all channels of your company has become a must to make interactions easier for customers. The goal is to provide a consistent service so that customers don't notice differences, overlapping, or errors between the channels.
Meanwhile, every interaction with your company should be part of a singular experience from the customers' standpoint - not a siloed, repetitive one. Because they expect your company to meet their needs and demands even when they use different channels to communicate with your business.
But, to be present in multiple channels, you must have the resources to serve your customers in each one of those channels properly, and this is where an omnichannel chatbot comes into play. An omnichannel chatbot can be successfully implemented in multiple channels like your website, Facebook Messenger, WhatsApp, and whenever your customers interact but can still be managed from a single platform.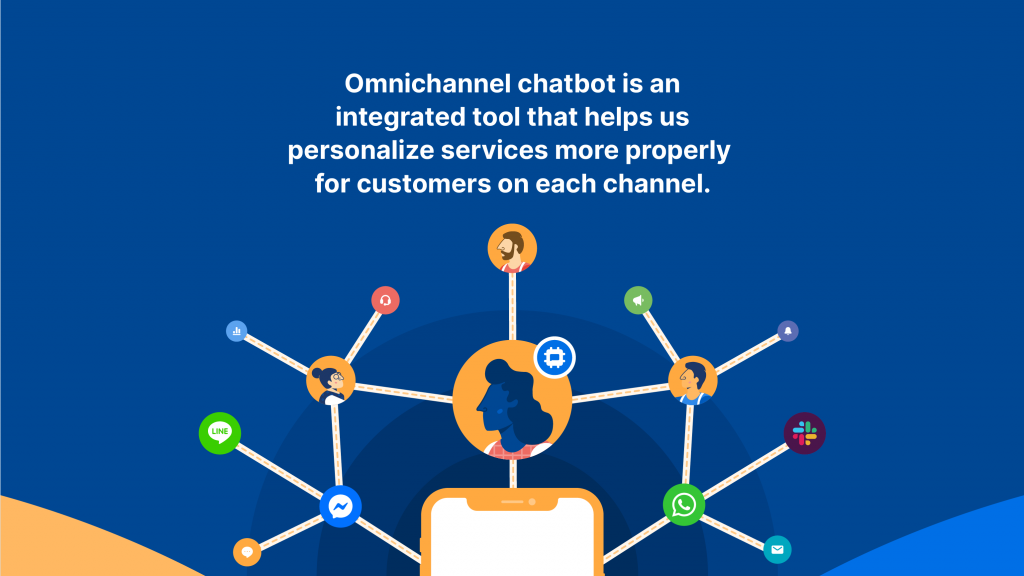 ---
Why does omnichannel chatbot matter?
First of all, this technology can learn from all customer interactions. The data collected is centralized in a single database allowing the company to provide comprehensive and consistent service through all channels. This way, you know which channel the customer has used in the past, what type of interaction it was and which products or services they purchased.
Then, once the data is collected, chatbots will engage your customers in personalized interactions by understanding each customer's intention behind their questions. A chatbot will access real-time customer data and adapt the messages to each individual's situation. Sure, this type of personalization can have a strong business impact.
When these things happened, it means you need an omnichannel chatbot solution
Low agent capacity and overworked agents
Is your ticket volume increasing? Are your agents feeling overworked and stressed out? If so, then something needs to change. Because in customer service, there's nothing more stressful than your ticket backlog rising due to lack of resources. If you don't tackle those issues, severe consequences will happen - think low CSAT and a general lack of support efficiency.
Service is inconsistent across channels
Inconsistent service and communication across channels usually mean that customers' context gets lost between channels, and tickets fall through the cracks. In turn, this situation can lead to low customer satisfaction and low agent productivity. If your service is inconsistent, it can also mean your employees are frustrated because they don't have the right tools for collaboration or for finding information.
Agent struggle to report across channels
If your agent team struggles to report metrics across disparate channels, it's time to offer a better customer service with omnichannel. When reporting is ineffective because of a siloed system, it can lead to a lack of visibility across your agent team. For instance, you are unsure how many ticket volumes you received, the first response time, or the issue most customers complained about in that month.
---
What can your business do with an omnichannel chatbot?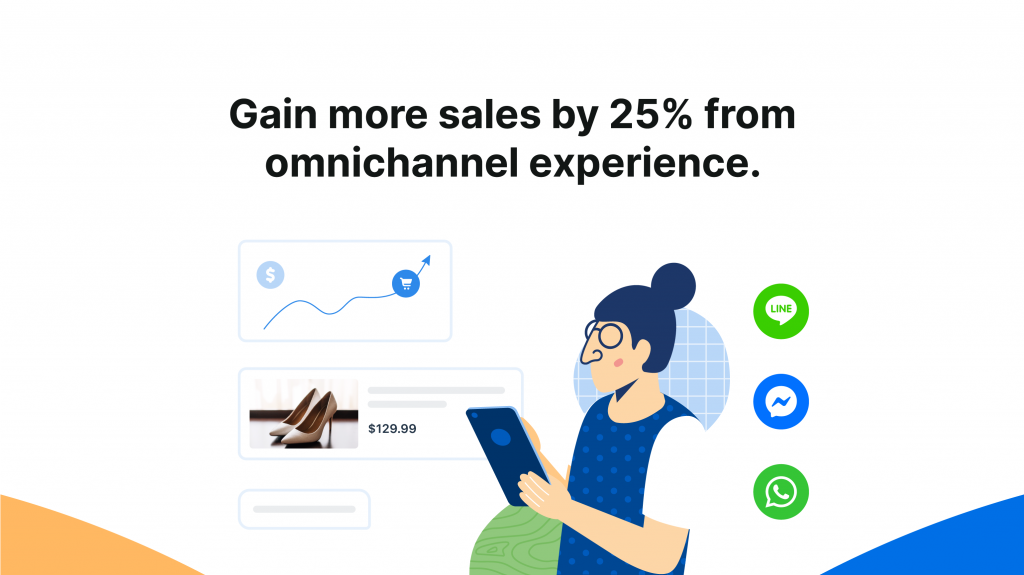 As you know, a chatbot can help businesses' strategies in many different ways. Some of the main benefits of an omnichannel experience with a chatbot include:
An omni-channel chatbot has a strong impact on immediate responses. It can provide solutions for customers in just a few seconds. In fact, it can reply in a human-like way to make it easier for your customers to interact. This is an excellent way to increase sales. Because the faster you provide information, the greater likelihood the customer will make a purchase.
Storing your customers' data in a single platform helps with predictive analysis, allowing you to make more focused and proactive strategic decisions. Moreover, it's a great source of information about your current customers and your potential buyers. Having this information at hand will help you develop very efficient marketing and sales strategies.
If the service meets your customers' expectations, they will be more satisfied with your company. On the other hand, happy customers will buy more. According to a Harvard Business Review report, a 5% increase in customer retention may mean an increase of up to 95% in a company's annual earnings. On top of that, chatbot all alone can increase online sales by 25%. The flexibility offered by an omnichannel experience can be an excellent ally for your business's growth.
Conclusion
An omnichannel chatbot helps your company to offer a
personalized approach through a smooth, inviting customer journey that drives repeat purchases and loyalty. Remember that an omnichannel strategy focuses on your customers' current needs, so you must be available at all times and through all channels.
If you are interested in implementing an omni-channel chatbot in your company, you can reach out our team to schedule your demo today.