As one of the pioneers in Conversational Artificial Intelligence technology in Indonesia, Kata.ai has been chosen as Facebook's first official partner in Indonesia to provide an Application Programming Interface (API) support in managing Instagram Messaging. We want to enable our clients to have a smart way through Kata Instagram Solution and reliably manage a conversation with customers by integrating Instagram Messenger into an omnichannel live chat dashboard.
"We are thrilled that Kata.ai is launching Kata Instagram Solution. Businesses and people are messaging with each other more than ever, and Instagram is an important channel to connect with customers and build relationships," said Konstantinos Papamiltiadis, VP of Platform Partnerships at Messenger. "By integrating Messenger API, which now supports Instagram, businesses, and developers can handle more complex person-to-business messaging at scale."
With over one billion active users, it's no wonder that more and more brands are jumping on the bandwagon to use Instagram for Business. This platform has become a powerful marketing tool and a new channel for social media customer service. Today, customers are taking Instagram to contact brands when they need a quick response regarding their questions, concerns, or issues.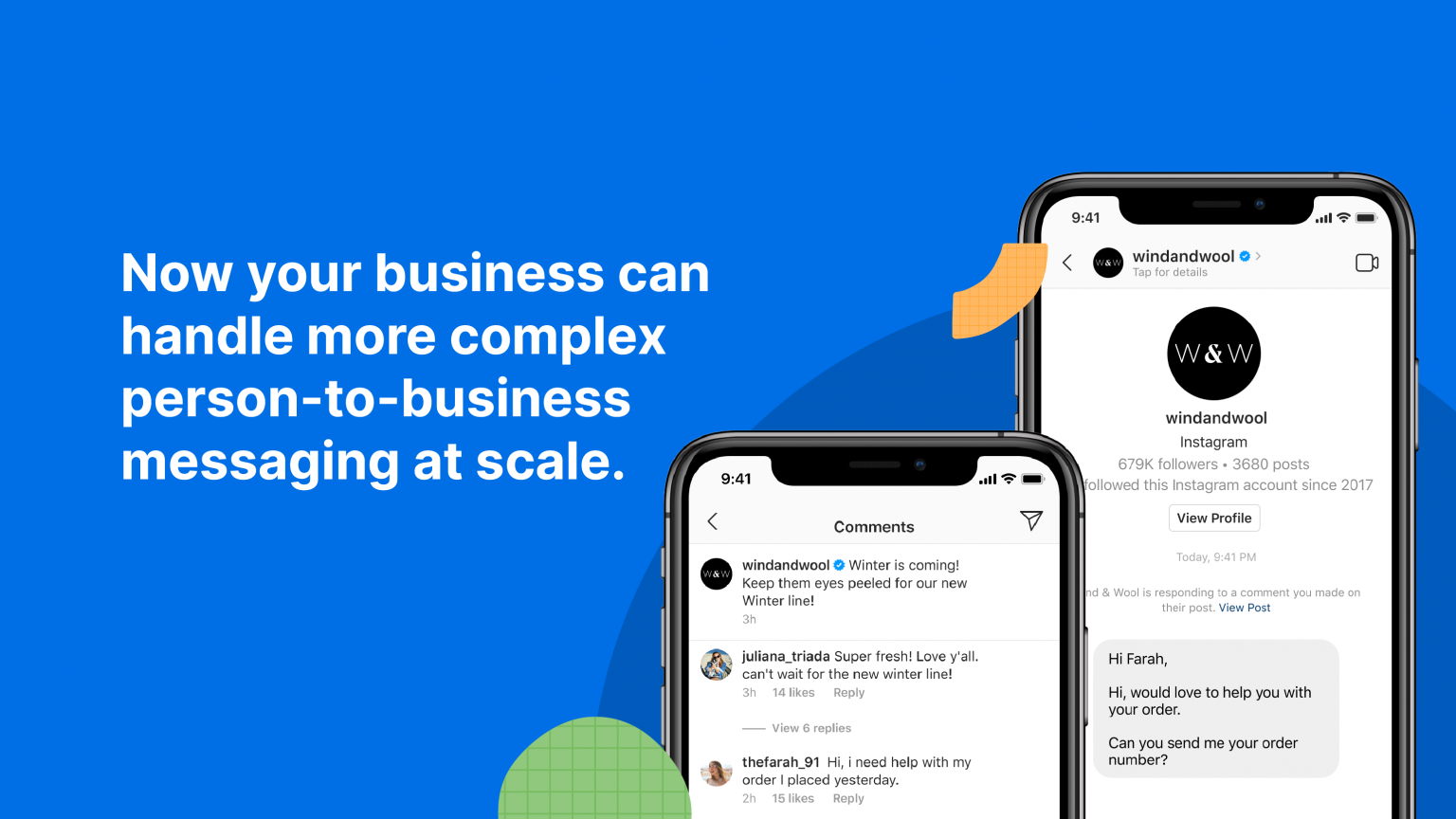 Therefore, this Messenger API could be the perfect solution for businesses that use Instagram as a customer service channel to create a personal connection and build customer loyalty. The real impact of Kata Instagram Solution lies in how fast, simple, reliable, and fluid it can be when it comes to messaging. It helps businesses to streamline customer care operations, improve the experience, and reduce time to serve, especially if your brand has struggled to provide a quick response.
"It is an honor for Kata.ai to become Facebook's first and only official partner in Indonesia in providing API support for Instagram Messaging," said Kata.ai CEO and Co-founder, Irzan Raditya. "Through Kata Instagram Solution, we will enable businesses to manage their messaging seamlessly and effectively under one dashboard. Thus, providing a higher engagement to help businesses serve their customers better."
Kata Instagram Solution can be integrated with Omnichat - an omnichannel platform to streamline your customer interaction in a single dashboard. With this unified solution, we want to enable your agents to collaborate and reply to customers' messages in a single dashboard, so communication is seamless, personal, and efficient - which means more productive agents and satisfied customers. Because we know creating seamless customer experiences is not just about good manners, it's about growing your business as well.
Providing a high-quality customer experience is an essential component in a business's customer engagement strategy. With more and more customer interaction channels, an integrated messaging dashboard will help businesses ensure all inquiries are handled effectively, increase productivity, have more comprehensive customer data, and help boost traffic and sales.