As a conversational AI company that focuses on developing technology and products for developers and enterprises, Kata.ai holds INTERACT for the third time, on November 5th, at Hall Patiunus - South Jakarta. INTERACT is an annual event by Kata.ai designed to introduce the latest innovation of Kata.ai's technology and become a forum for discussion about developments and the benefits of AI conversational technology to all developers.
With the theme "The Next Stage of Digital Conversation", we introduced our Integrated Conversational Platform that consists of ten new products. In addition to that, INTERACT 2019 also became the final round of KataHack 2019, a two-week online hackathon by Kata.ai, where young and talented developers worked together to build the next-gen AI solution to solve a problem around them using Kata.ai technology.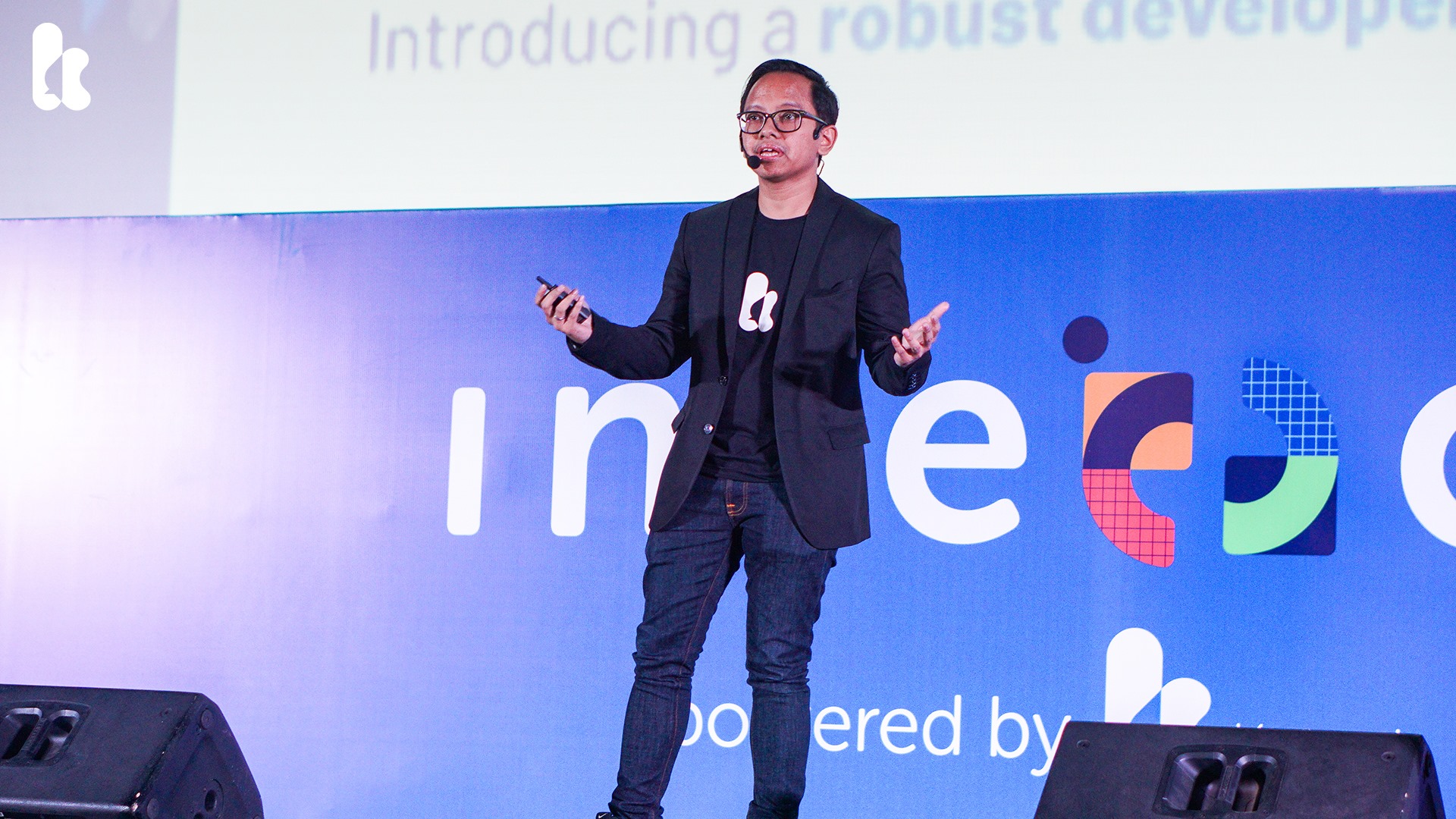 This event was opened with a keynote by our CEO & Co-Founder, Irzan Raditya. He talked about "Elevating Potential through Conversational Platform" and share insights regarding how our conversational AI technology benefits thousands of developers and hundreds of enterprises in Indonesia.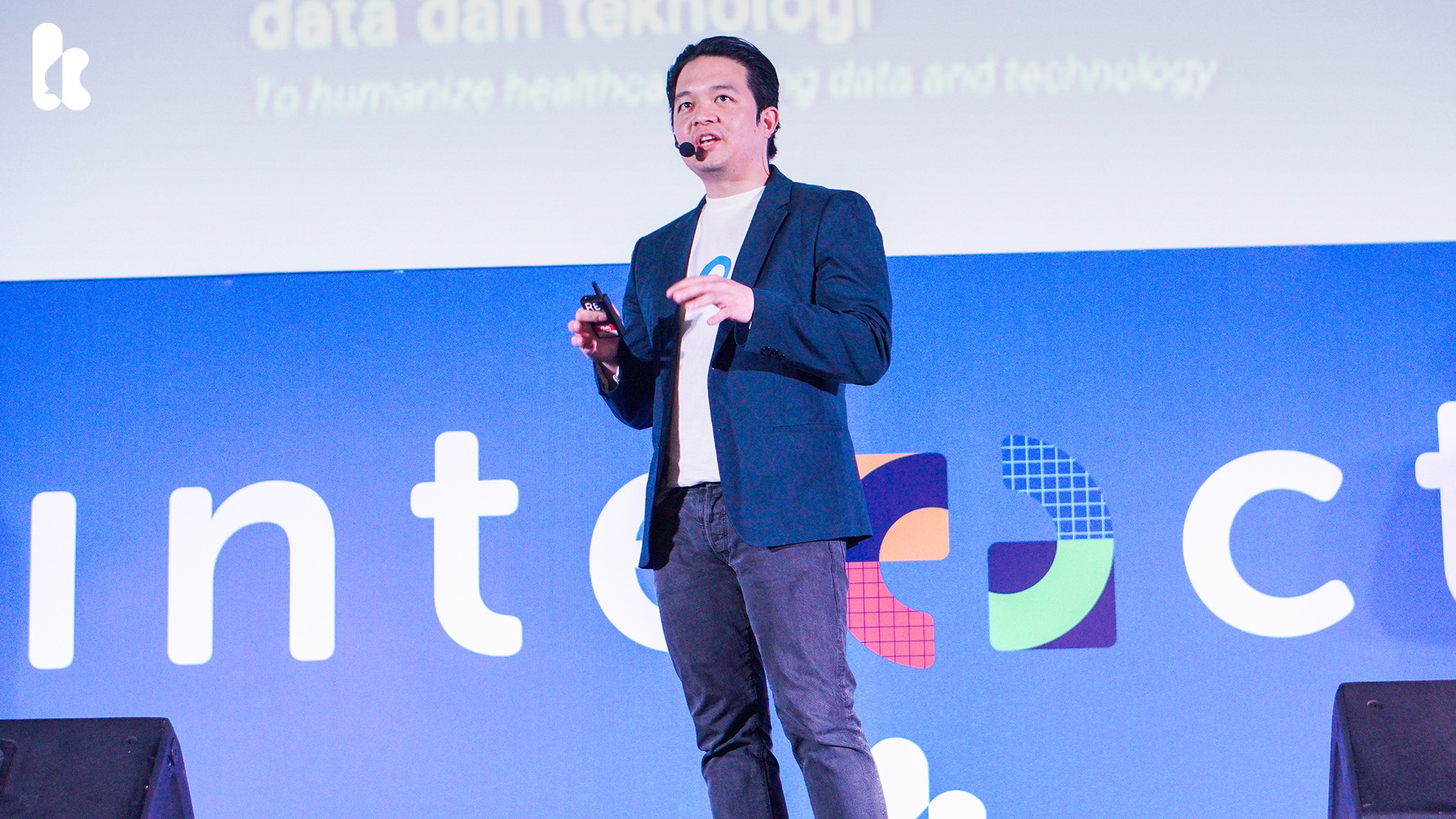 Irzan also stated that Kata.ai is ready to become the enabler where businesses and developers can utilize our technology to develop solutions to several sectors, including healthcare, financial services, education, and social commerce. Our partner and CEO of Prixa, James Roring, continued with his own keynote. Sharing insights about how AI technology can help Indonesian get access to healthcare without hassle.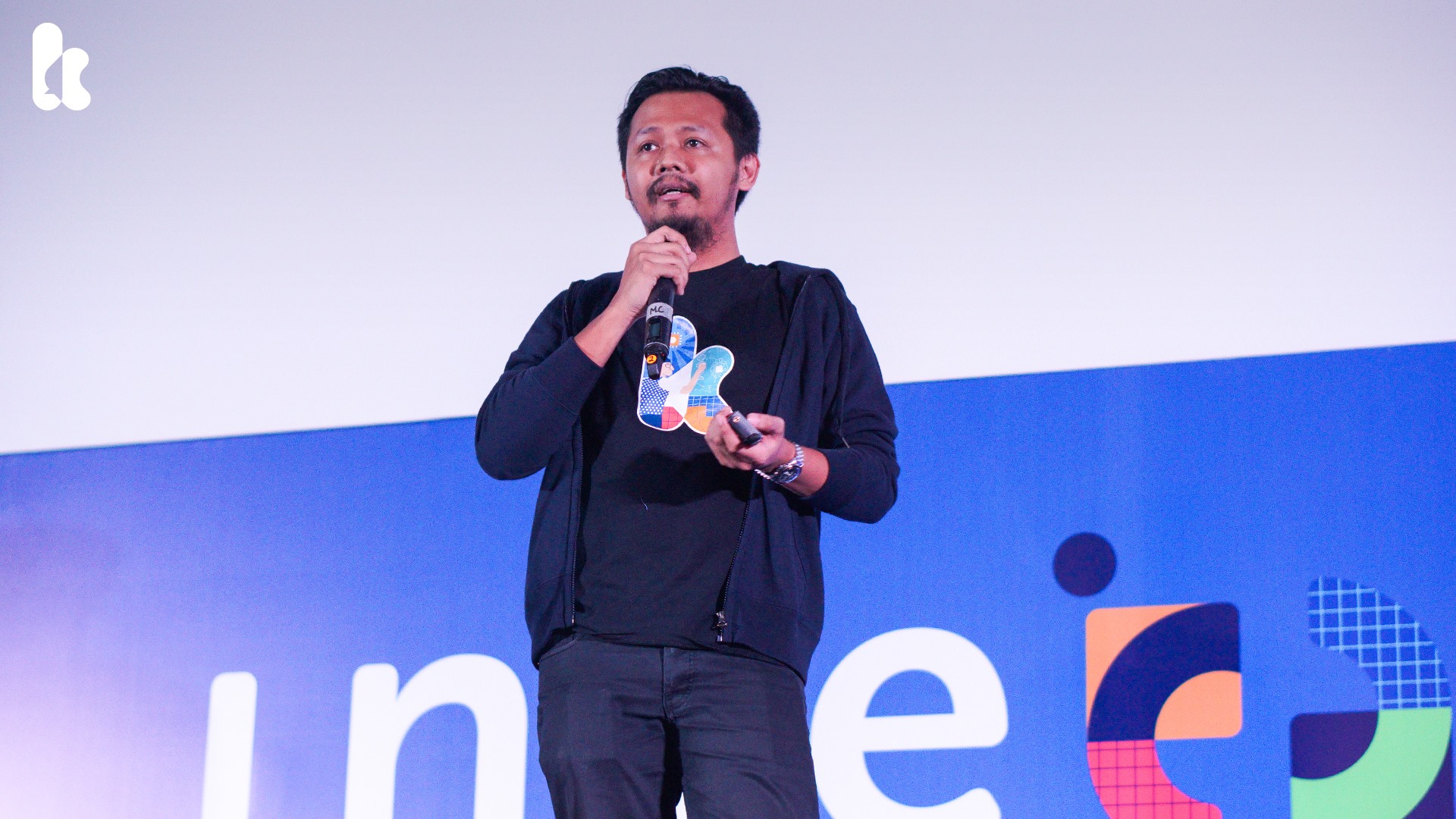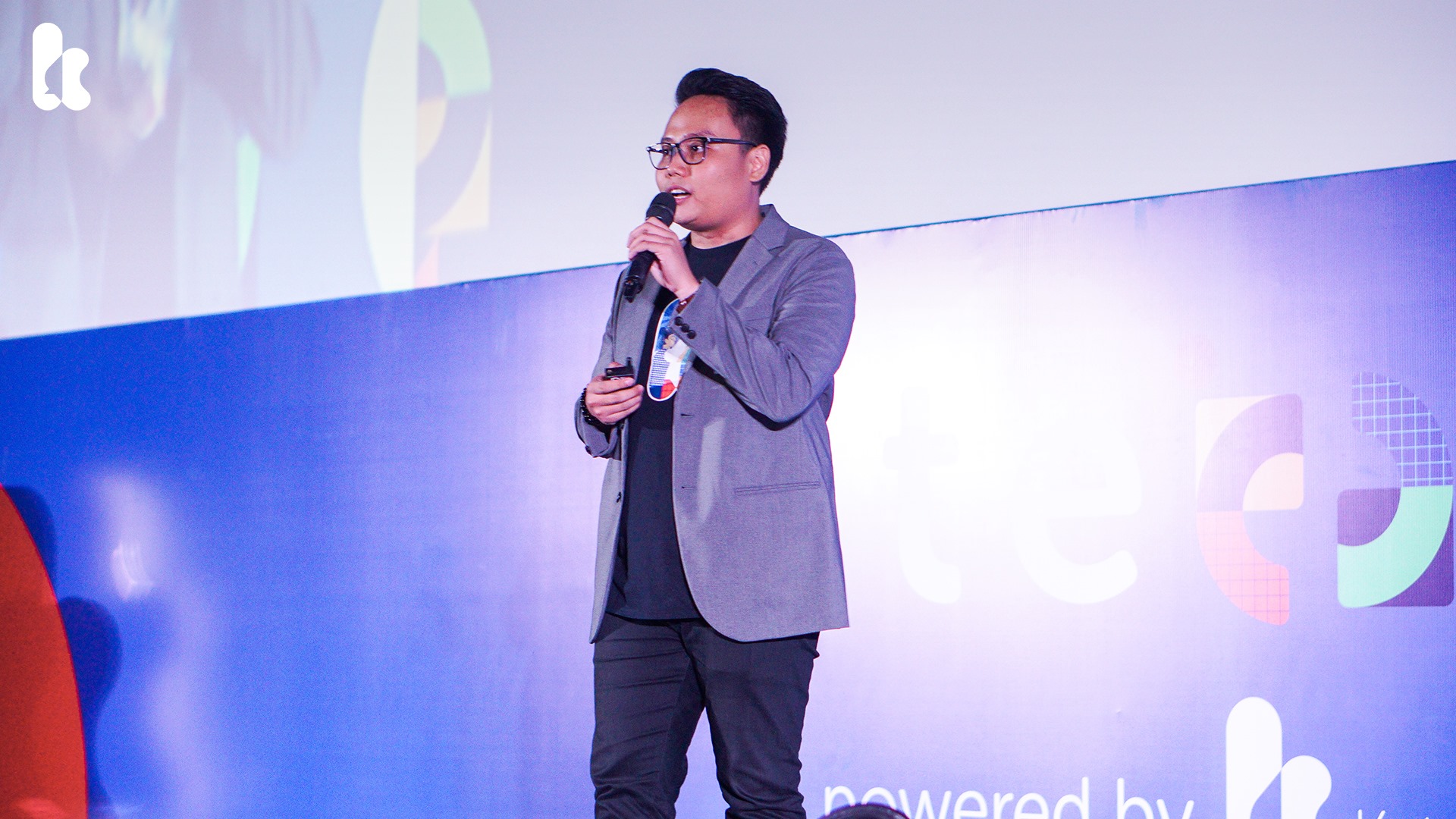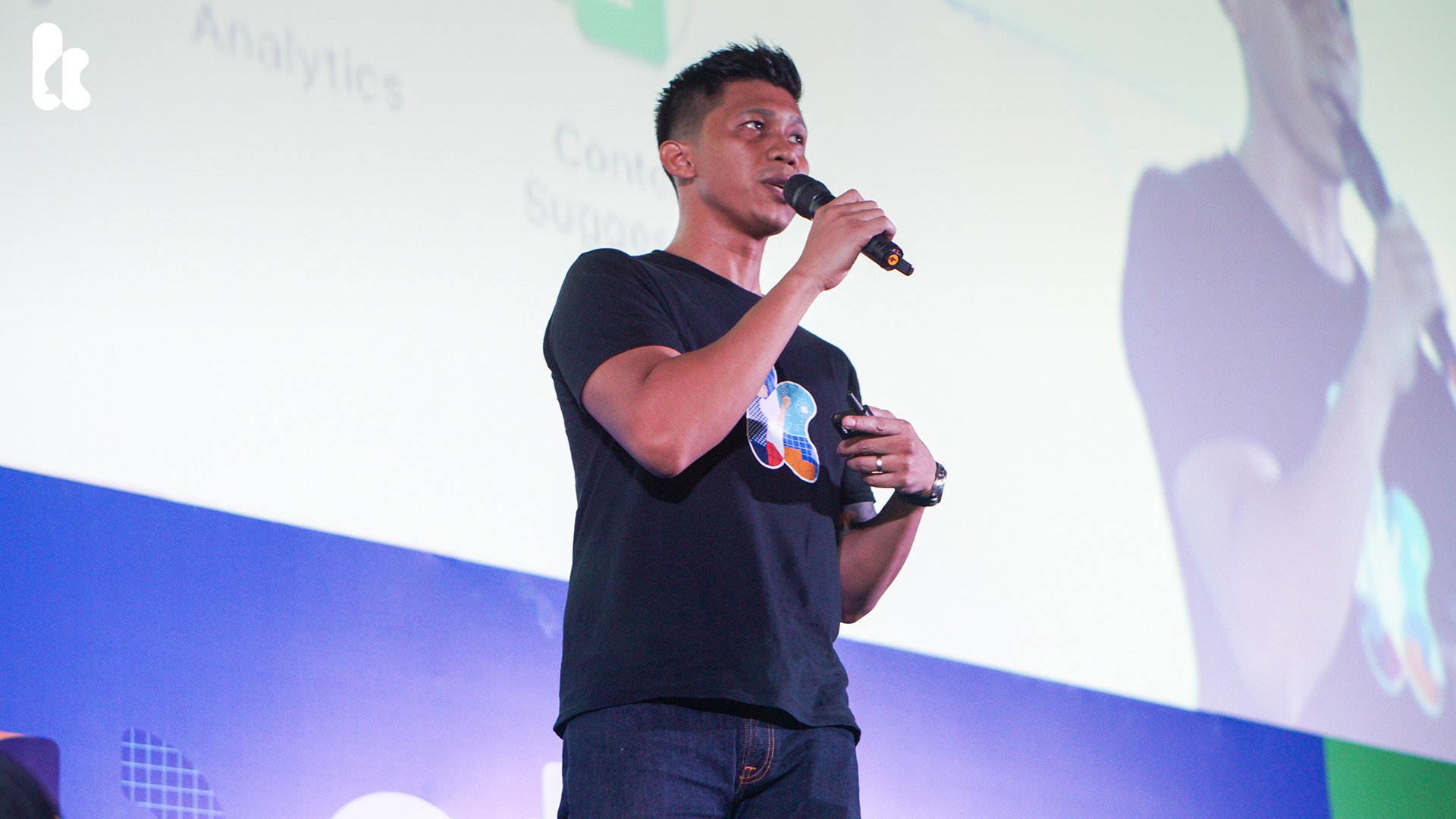 Afterward, we released our new Integrated Conversational Platform, consisting of ten new products and features. This latest technology was built to become a one-stop-solution for developing conversational AI solutions, from maintaining conversations, developing virtual assistants for companies, advancing integration between chatbots and customer service operations, creating voice-based virtual assistants, to conducting a marketing campaign.
These products and features are designed to elevate communication between users, technology, and customers through text-based conversations (chat) or speech and voice. Here are our ten new products and features:
Kata Flow: The ultimate platform to build an enterprise-grade virtual assistant.
Kata NL: Gain insights from conversation data with your own natural language model.
Kata CMS: Design a powerful dashboard to manage and organize your content.
Kata Generator: Create, label, and train your NL dataset in minutes.
Kata Boost: A platform to launch and manage marketing campaigns to grow your business profile.
Kata Voice: A platform to build an interactive voice experience for your business.
Kata Omnichat: Streamline your customer service workflow in an all-in-one CRM dashboard.
Kata Assist: Empower your customer service agents with machine intelligence.
Whatsapp Dashboard: Manage and automate conversations on WhatsApp at scale.
Katalog: Discover solutions built with Kata Conversational Suite.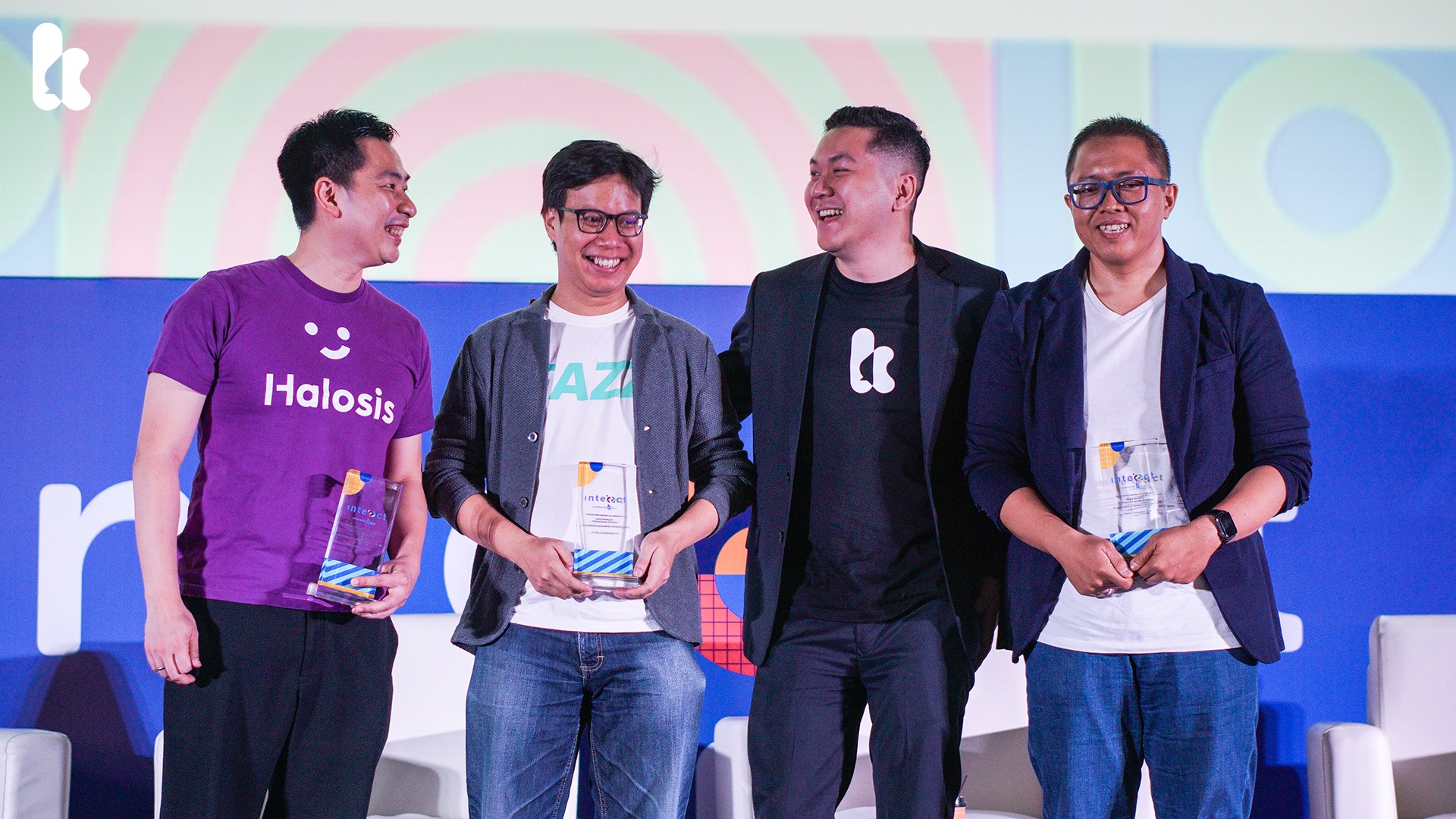 In addition to introducing the latest innovations by Kata.ai, we also present two panel discussions. The first is about encouraging people to become more inclusive by using technology that is accessible for everyone. The second one is about evolving developers' ecosystem in the technology industry. The speakers are representatives of Halosis, Kitabisa, Payfazz, Qiscus, Moka, and Warung Pintar.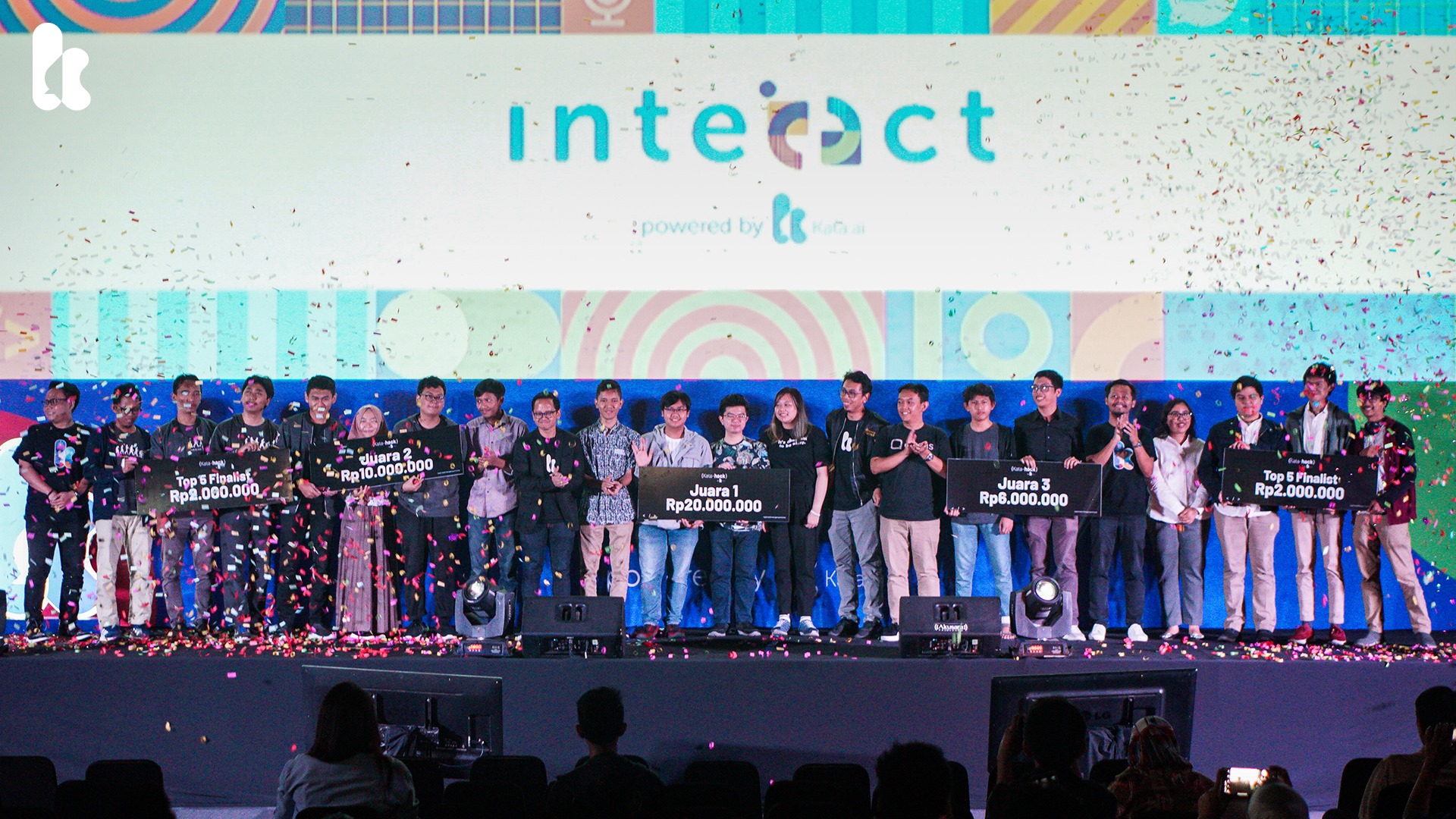 Last but not least, INTERACT 2019 is also the final round of KataHack, a two-week online hackathon by Kata.ai that was held since October 14th. This online hackathon has been participated by more than 200 developers incorporated in 84 teams from all over Indonesia. Then we selected the best 5 teams to demonstrate and present the prototype of their project at INTERACT 2019.
Here are the KataHack winners:
1st Winner: Elea - Elea Bot
A chatbot that helps people treat and prevent mental illness.
2nd Winner: Snowball - KRAVEA
A chatbot that helps you plan a vacation that fits your budget.
3rd Winner: EasyFishy - Interactive AdBoard
An interactive advertising board using the text-to-speech method.
Top 5 Finalists: A4 - Oti Parenting Bot
A chatbot that helps parents control negative content and keywords for their children in a group chat.
Top 5 Finalists: Patricia - Payment Assistant Bot
A chatbot that helps people manage finances and payments through chat apps.
We congratulate all the winners that have been chosen based on product performances and the judging criteria. We hope that the solutions that they are going to build will become the next-gen AI solutions to solve problems and make people's lives for the better.
We'd like to thank the INTERACT 2019 and KataHack participants, judges, panelists, speakers, media, and those who have participated in this event. For those of you that missed this event, please be seated, because we've prepared a highlight video just for you.
See you at INTERACT 2020!