Over the past few years, WhatsApp has been the dominant platform in enabling chat-based communication for many countries. With more than 2 billion users worldwide as of 2020, WhatsApp dominated the instant messaging market, with competitors such as Telegram and LINE trailing behind. This is why businesses have been implementing the chatbot for WhatsApp feature.
Aside from enabling individual communications in Indonesia — where the largest WhatsApp users by country came from, WhatsApp has also facilitated a large number of business transactions as small to large businesses enabled communication through WhatsApp. This also factored into the rise of chat commerce in Indonesia and Southeast Asia, where customers are growing to prefer interacting with companies through chat.
As we have mentioned before, the numbers are indeed impressive. However, opening your business up to billions of potential customers can be a challenge, particularly in how you can handle a flood of messages and give a timely response.
Fortunately, WhatsApp has enabled a feature that can help businesses handle tons of messages with ease. We are going to be discussing chatbot for WhatsApp.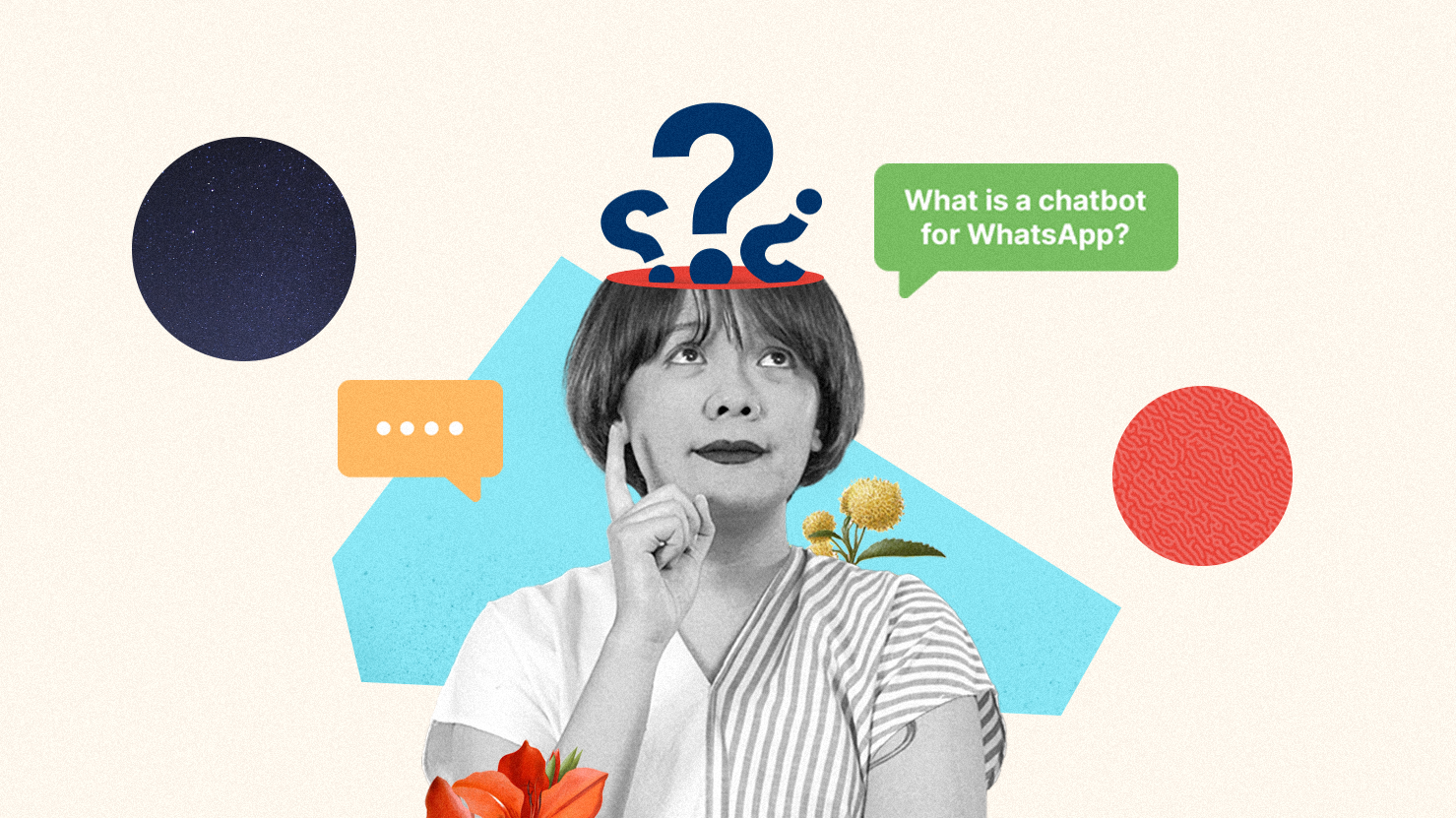 What exactly is a chatbot for WhatsApp?
WhatsApp Chatbot — also generally known as Whatsapp Bot, Chatbot for WhatsApp, or WhatsApp Messenger Bot — is essentially a program that can send and reply to single or multiple WhatsApp messages automatically.
The feature is based on chatbot technology, which we have discussed in-depth in our previous article. It is essentially a program designed to simulate conversations just as if they were carried by another human being.
Using artificial intelligence technology, an advanced chatbot can process the large amount of data required to handle millions of queries at a time, and with Natural Language Processing (NLP), chatbots can understand natural language inputs and generate contextual replies.
WhatsApp, through WhatsApp Business API, allows companies to integrate chatbots through its messaging platforms. But why should you even want to deploy your chatbot on WhatsApp?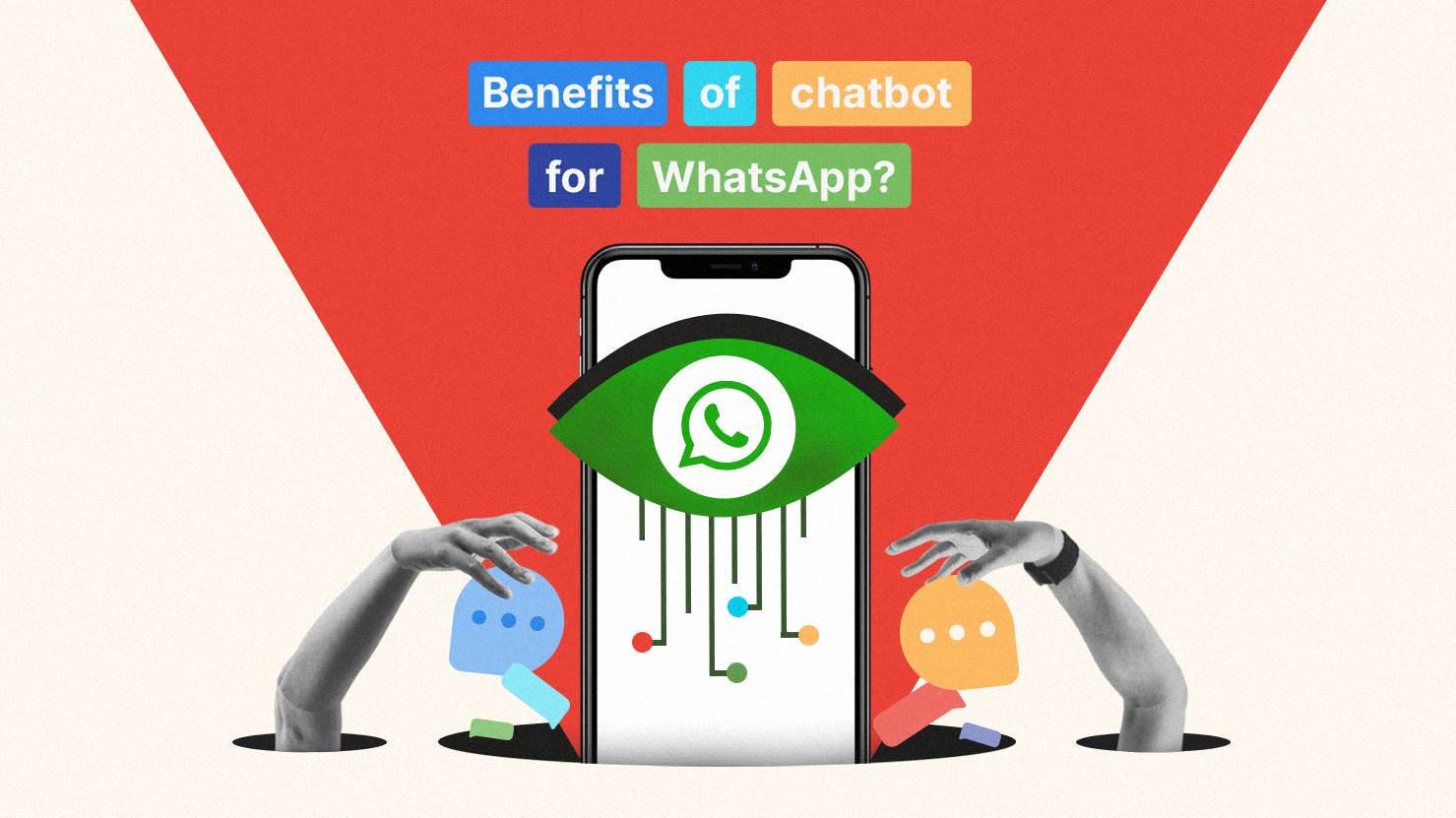 Benefits of chatbot for WhatsApp?
By deploying your chatbot on WhatsApp, you effectively opened up the automation feature to millions of potential customers that have used the chat applications every day. This means that users won't have to go through the hassle of, for example, calling or sending an email to your business when they need to reach out for support.
With your chatbot on WhatsApp, you can respond to multiple user messages simultaneously and automatically. This is perfect for when users only need basic or FAQ support as it frees up your support agent to handle the more complex problems.
But sending automated messages and giving FAQ support only scratches the surface of what benefit your business can get by having your chatbot available on WhatsApp. To tell you more about it, we will explore our own WhatsApp business solution.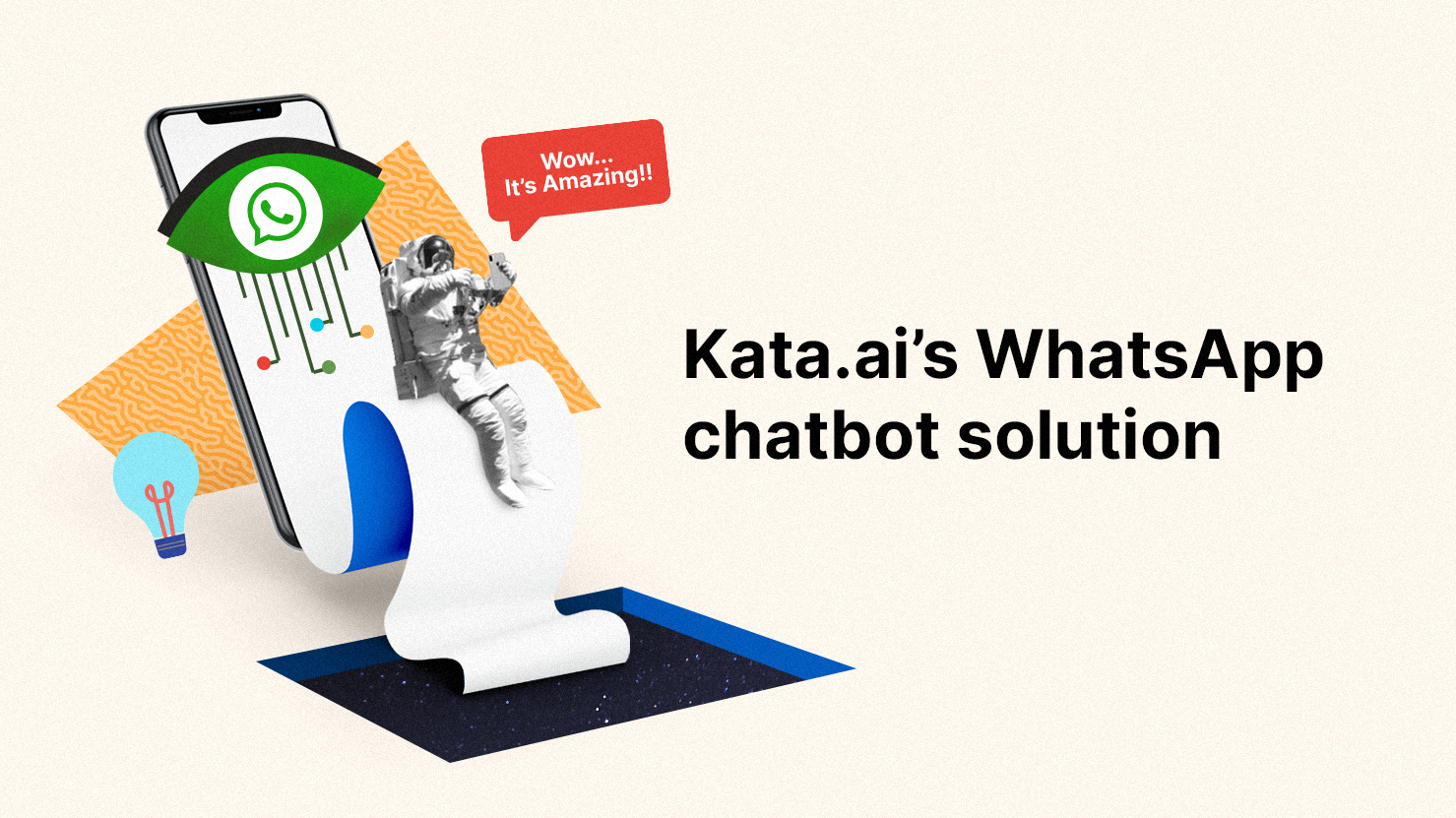 Kata.ai's WhatsApp Chatbot and Business API Solutions
Our WhatsApp Chatbot and Business API solution will allow your business to take advantage of the above-mentioned core features, such as connecting your brand to millions of customers and smart chatbot integration.
However, taking advantage of the other features can help you engage better with potential and loyal buyers and deliver a seamless customer experience. These features include:
Centralized customer support management:


When integrated with an

omnichannel

tool, our WhatsApp solution allows your customer service team to manage single or multiple WhatsApp numbers through a centralized dashboard so that they won't miss out on any high-value interactions.


Deliver rich content:
Aside from sending text messages, you can make connecting with customers more interactive and engaging by sending images, documents, and locations. You can even try Whatsapp's new promotional message features that allow you to send approved promotional messages automatically to your customers.


Connect any number:
When creating your WhatsApp Business account, you can register any mobile or public switched telephone network (PSTN) number to use as your business number.


Send automated Notifications:
With our WhatsApp solution, you can send personalized and automated notifications — such as order confirmation, appointment reminders, and more — to keep them informed and up to date.


Secure messaging:
With WhatsApp end-to-end encryption feature, you can be sure that your interactions with customers are safe from snooping eyes, allowing you to send sensitive information such as OTP or two-factor authentication codes.
With the help of our WhatsApp solution, some of our well-known chatbots have made a home at the popular messaging app, including Blue Bird, The Body Shop, Frisian Flag, and Bank BRI's Sabrina.
Sabrina is one of our well-known chatbots with more than thousands of users. From finding more information about BRI's banking product to contacting customer support, customers of BRI can easily reach the award-winning Sabrina smart virtual assistant through WhatsApp. "Until today, most of our customers prefer to communicate with Sabrina or our contact center team through WhatsApp," said Kaspar Situmorang, Executive Vice President of Bank BRI.
Conclusions
So, as we have discussed, chatbot for WhatsApp has been a very helpful solution for businesses in tackling many things, from delivering timely customer support to engaging with customers in a personal way. Businesses all across the world have used it, and if you run a growing company, you should too!

Want to explore more about how our WhatsApp solution can help your business? You can find more information here.