At Kata.ai, we believe that language and Artificial Intelligence (AI) are humanity's most incredible creations. Language reflects the very essence of communication, the building blocks of our civilization, while AI represents the future and our desire to create something even more remarkable than ourselves.
The extension of our belief is that a strong synergy between humans and technology can unlock numerous possibilities and opportunities for people to push themselves to the limits. Kata.ai believes that a better future can be achieved with humans and machines working side by side.
To achieve that goal, we put our mission of "Elevating People's Potential through the Power of Language and Technology" to heart and continue to innovate on how humans and machines can collaborate better. By combining Natural Language with state-of-the-art artificial intelligence, our technology has powered millions of interactions between people and people, people and businesses, and businesses and businesses every year. We are proud to say that we have been one of the leaders in innovating the way people interact with advanced technologies.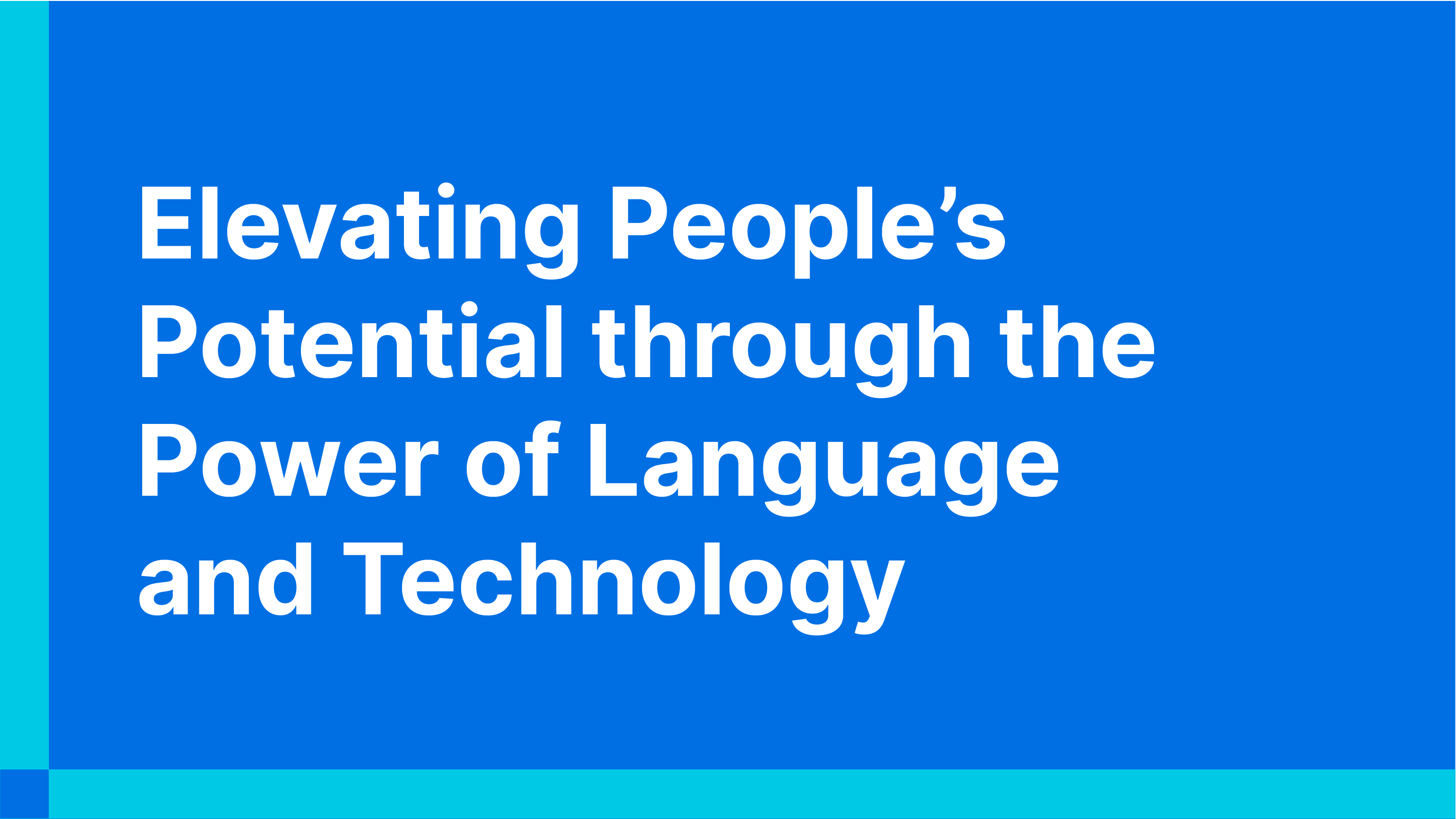 As a company, our primary focus is to be a strategic, trusted, and reliable partner for your business's growth by empowering companies with our conversational AI technology. With our solution, we hope businesses can deliver a better customer experience over messaging channels, improving brand efficacy and customer satisfaction.
We also want to help businesses utilize our technology to its full potential. Whether they want to build a smart chatbot, engage with their customers better, or streamline customer interactions across multiple channels, you can be sure that we got you covered.
With that renewed spirit, we want to introduce a new look reflecting our commitment- Kata.ai's new brand design highlighting our three core philosophies and principles - Automate, Humanize, and Interact.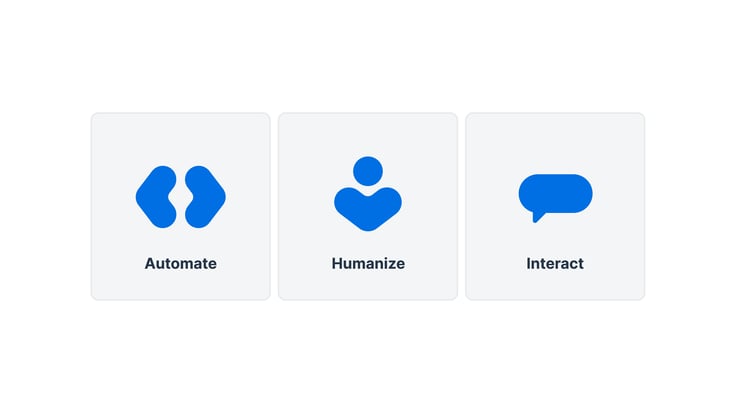 We want our technology and solution to empower businesses through those three principles: To automate the mundane tasks of humans and boost productivity; To humanize the way businesses communicate with customers through conversation delivered with natural language; And to allow businesses to interact with their customers more reliably and conveniently.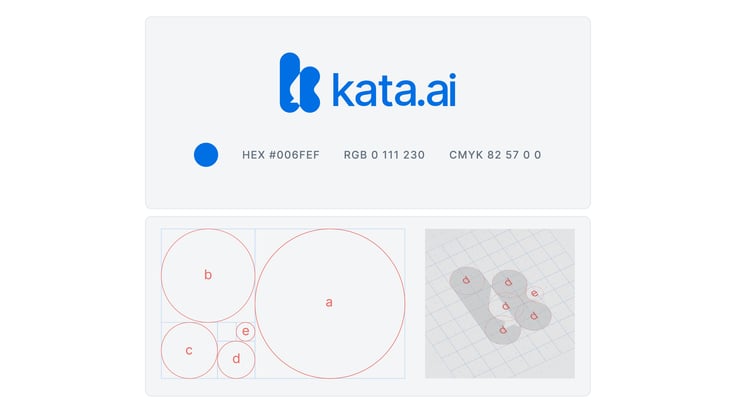 Our new logogram is a distinct and unique visual identity that combines our three principles. While maintaining the familiarity of our previous logo, the new one also improved on visual consistency by adopting the golden ratio. With its very distinguishable Brandeis Blue color, we want our customers to see that we are a dependable and trustworthy partner in just one glance.
With this new look, we want to convey and share the message of how language can improve the way humans communicate with technology, and we want to push the boundaries of conversational AI advancements.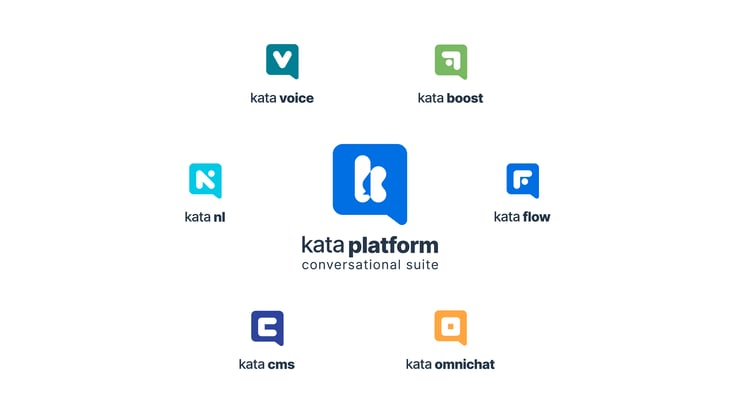 We are also introducing an updated logo for Kata Conversational Suite's lineup of products, following the core design elements of our new brand design and logo.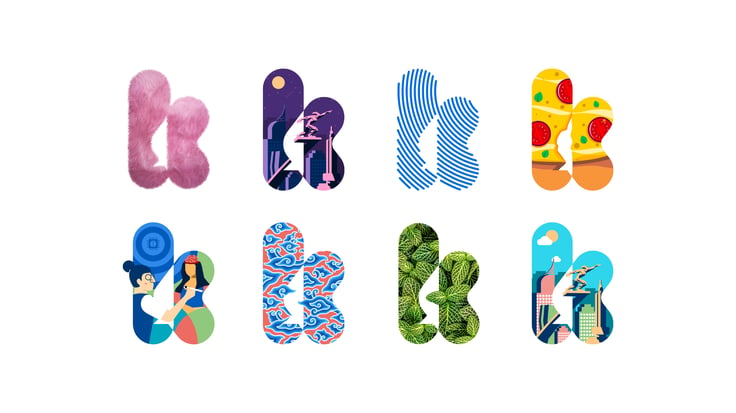 With our new and iconic logo, we can also explore several different visual shapes and expressions that put our teams' love for innovation and creativity front and center.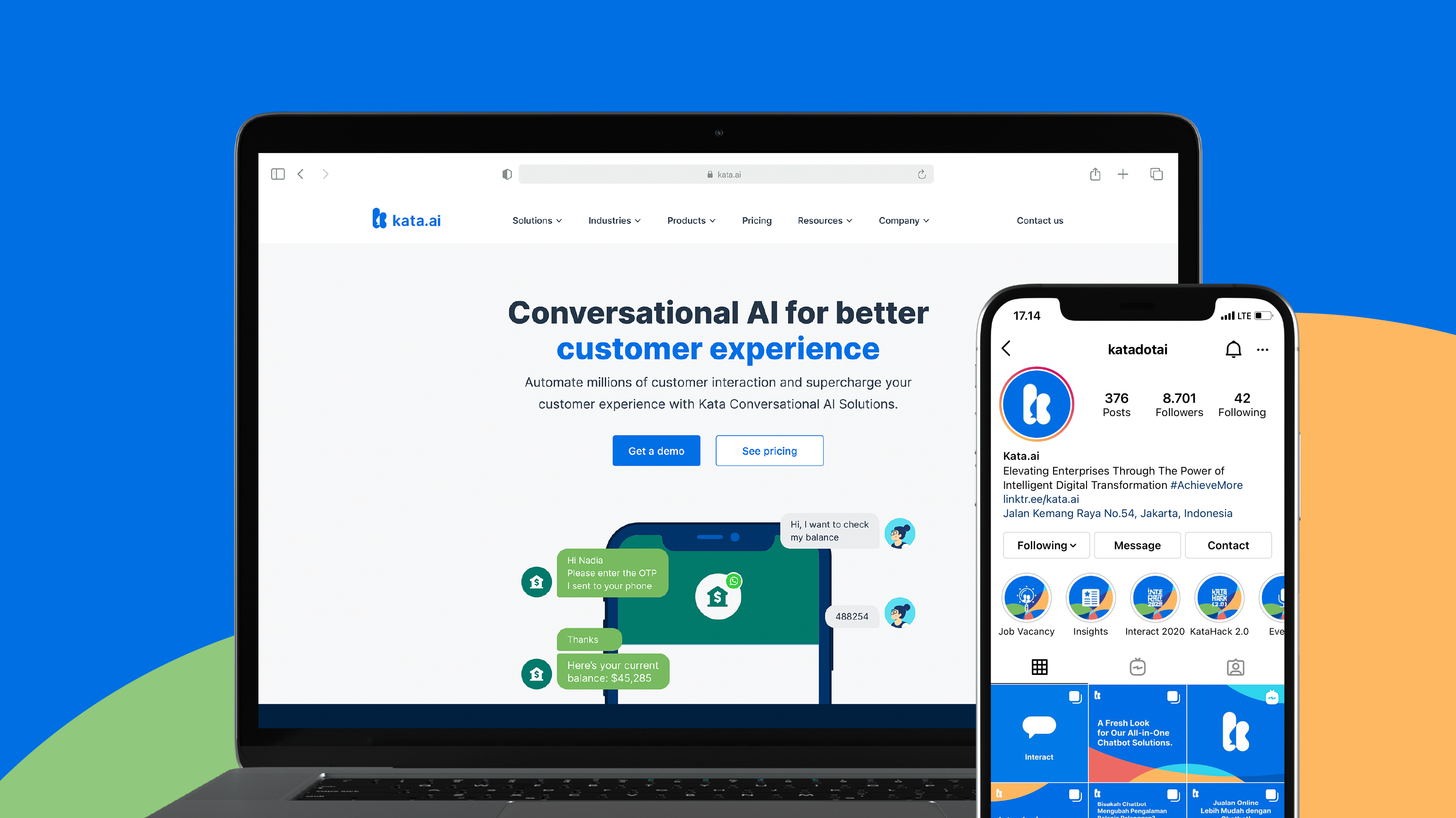 You can see our new brand design in action by visiting our website at here and our social media accounts.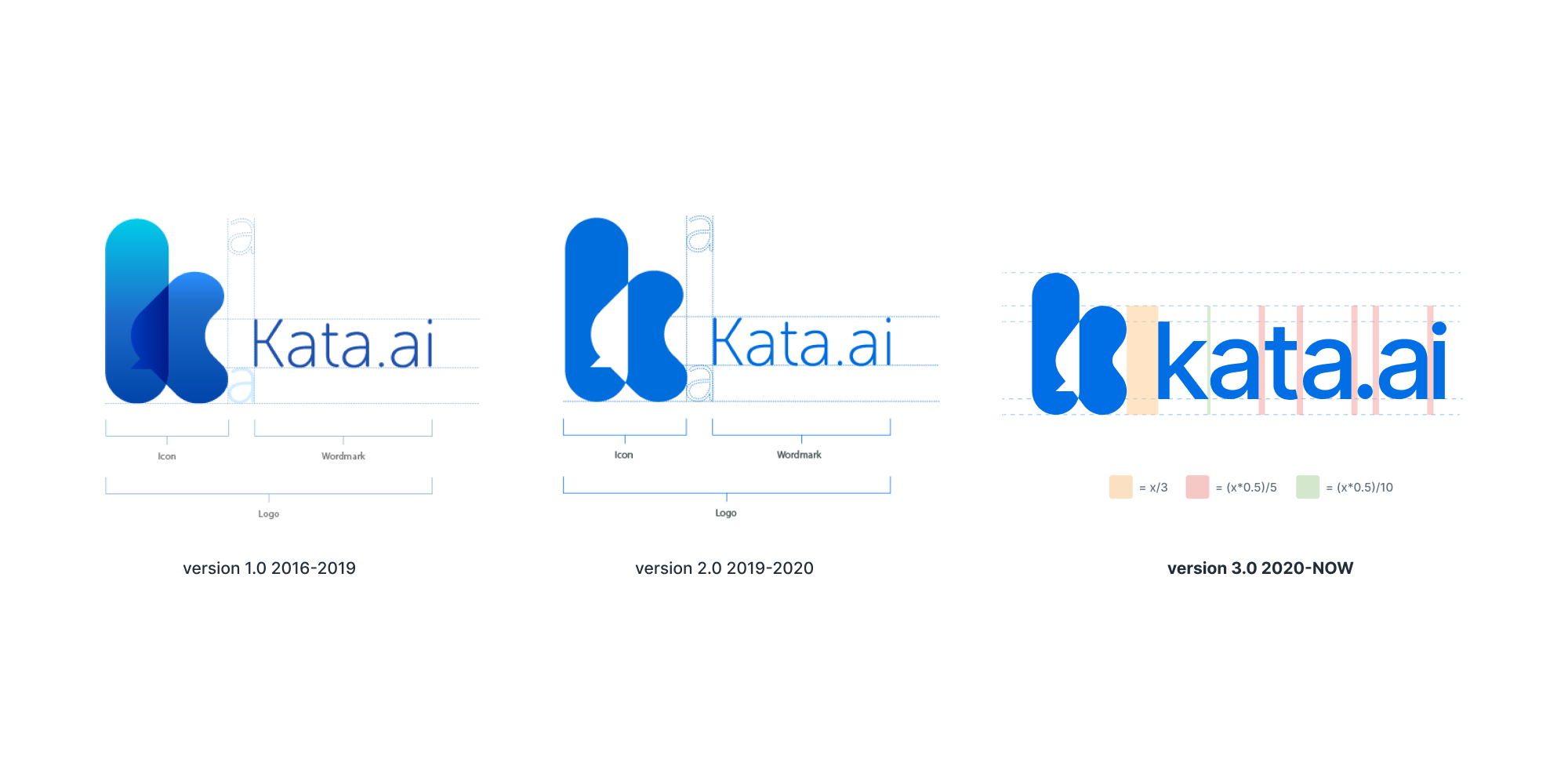 You can get the latest Kata.ai logo by downloading it below:
What are your thoughts about our new brand guideline? Let us know in the comments below.