A few weeks ago, we held a CXO event named Advance Insights Executive Breakfast at Shangri-La Hotel, Jakarta, in 2 days. On this occasion, we invite C-Levels, VP, Directors, and decision-makers from various industries in Indonesia to present how our conversational AI solutions help our clients from Banking and Telco industry to advance their business operations more seamlessly. Also, to share some insights regarding our partnership with WhatsApp Asia Pacific in offering WhatsApp Business API solutions to enterprises.

We all know when running a business you need to be as productive as possible so overhead is lower and profits are higher. However, not all business owners or enterprises utilize the right tools to make it happen. One relatively new tool but not yet used by all businesses is conversational AI or chatbot. Believe it or not, this kind of technology has a huge impact on the success of the business venture.
It completely changes the way business operates both internally and externally, enabling them to do many things in a smart way, automate their business processes, and empower their teams without having to spend huge amounts of money.
And as an Indonesian AI company that focuses on building conversational AI solutions, until today our product and services have helped dozens of companies from various industries to achieve their business goals.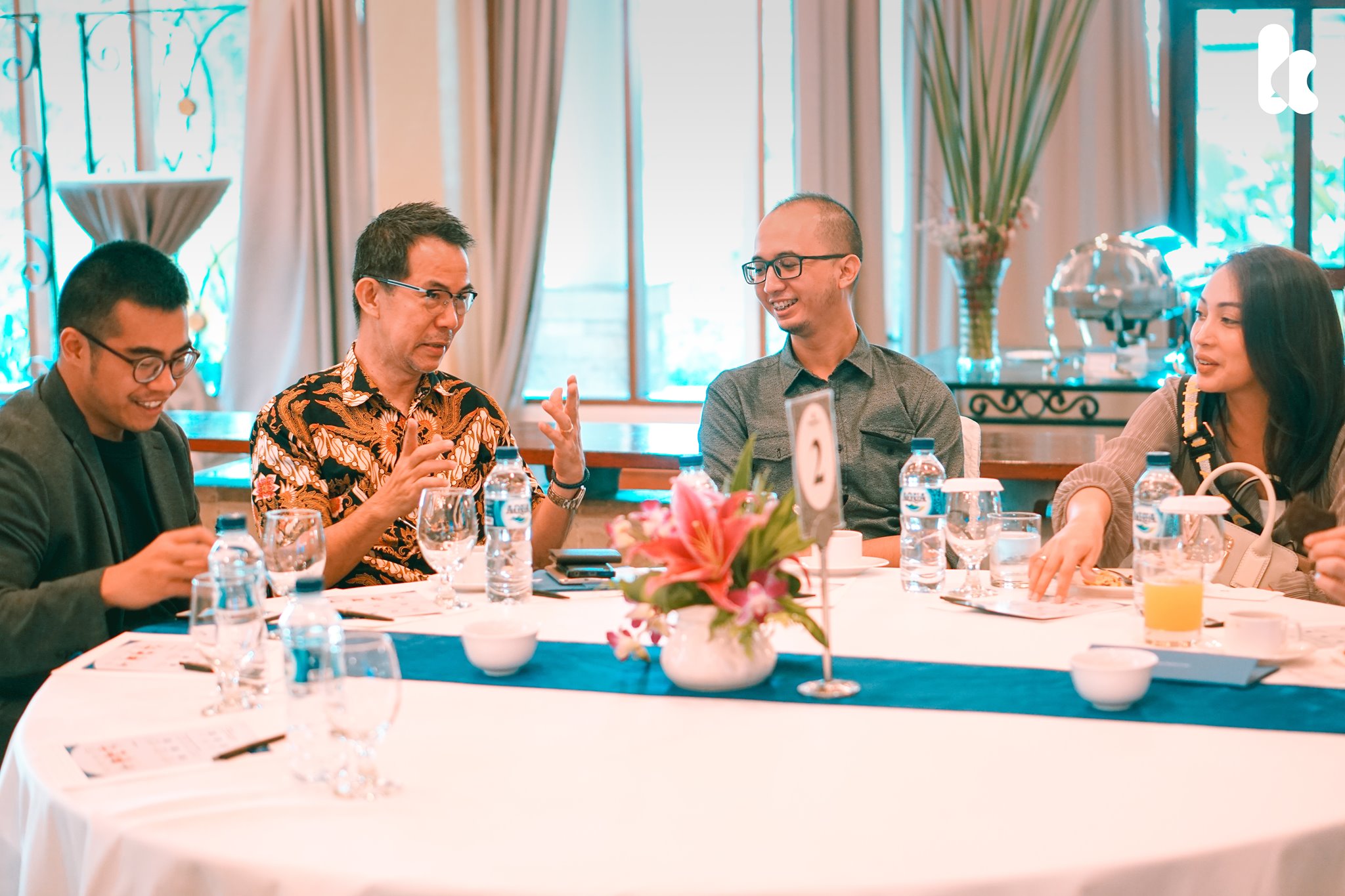 On the first day of the event, our VP of Commercial and Partnership, Herbert Hadyanata share some insights about "Automating Customer Experience Through AI". Furthermore, there are also success stories from our esteemed clients in Banking, then in the final session, we have a panel discussion that talked about "Future of AI in Customer Operation for Financial Industry" with Rendy Nasa Patriot, Head of Corporate Strategy Kata.ai as Moderator, Yulia Surya, Strategic Partnerships - WhatsApp APAC, and Kaspar Situmorang, EVP Digital Centre of Excellence - Bank BRI as a panelist.
In this panel discussion session, they shared their perspective regarding how conversational AI and WhatsApp Business API solution powers the future of the banking and financial service industry. Both technologies can create personalized and engaging banking experiences for customers by serving multiple functions – from personal banker to customer service rep and everything in between.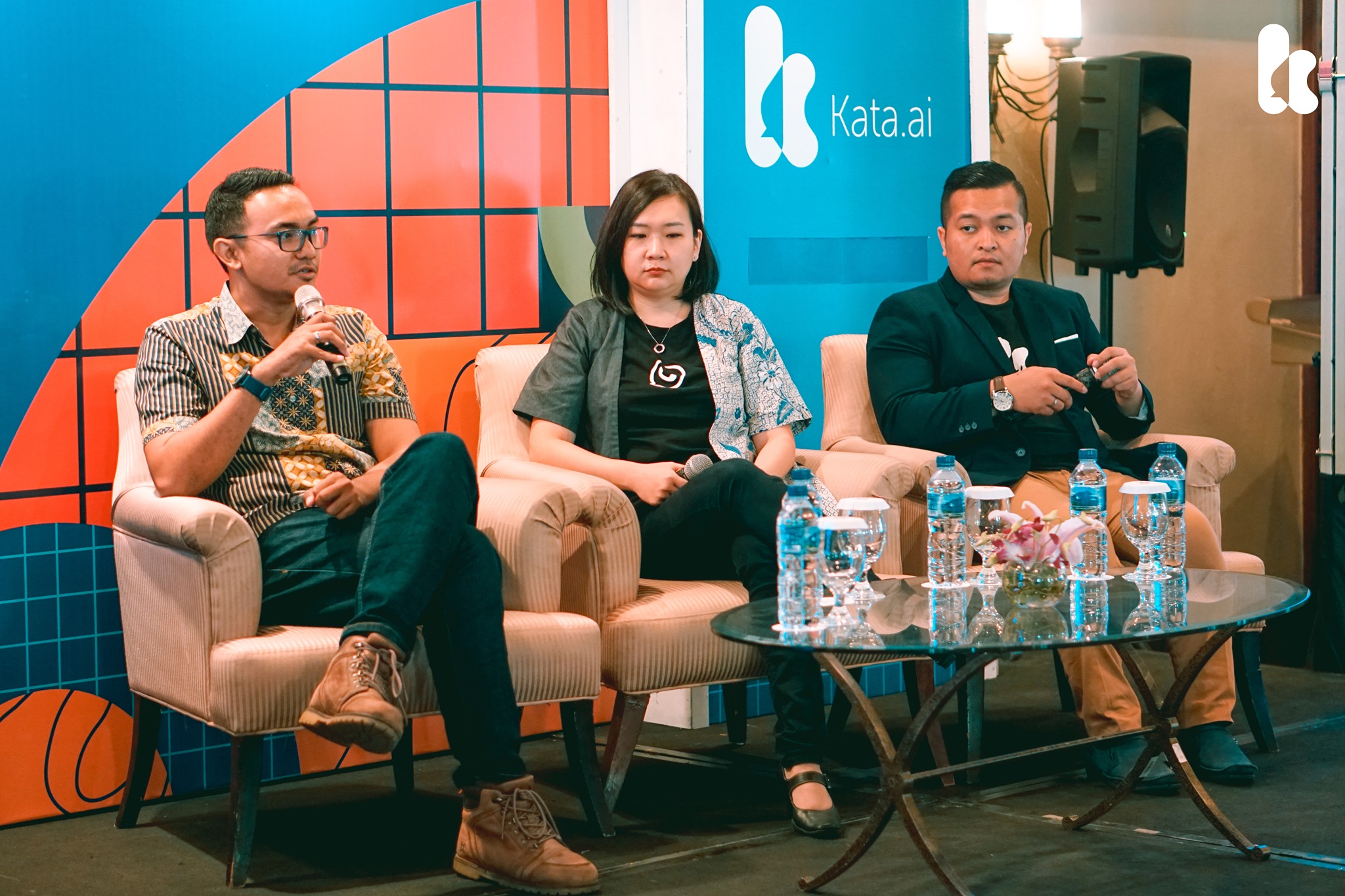 Different from the first day, on the second day of the event, our topic was about "Future of AI in Customer Engagement and Internal Engagement". On this special occasion, one of our clients from Telecommunication Industry Sultan Isnainsyah, Assistant VP - Head of Digital Self-Service - Indosat Ooredoo shared some insights about how chatbot INDIRA transforming digital service of Indosat Ooredoo, improving their customer service, reducing churn rates, and enhancing their customer experience.
In addition, there was also a presentation from Yulia Surya, Strategic Partnership WhatsApp APAC who shared stories about how WhatsApp Business API powers enterprise communication with their customers all over the world through WhatsApp in a simple, secure, and reliable way.

We hope with this CXO breakfast event, we can help more companies and industries in Indonesia through our product and solution in the future. Provide a set of unique tools that can help increase their productivity, and save time for business leaders and their employees, so they can focus on the activities that matter most within their enterprise. See you at our next AI Executive Breakfast Event!