We may have heard a lot of people say that 2020 is a really long and hard year due to the ongoing COVID-19 pandemic, a global health crisis with an unprecedented scale and lasting impact on both social and economic aspects of almost all people around the world.
In the business world, the COVID-19 has affected almost all sectors of the economy without exception, the worst ones being the likes of tourism, arts and entertainment, and education. Even companies that didn't rely on on-site services and manufacturing for their daily operations need to adjust to remote working policy mandated in many regions, forcing workers to juggle work and home affairs in an environment that many had described as less than ideal for productivity.
With the end of the strenuous year right around the corner, many governments, analysts, and experts have said that the effects of the coronavirus pandemic are expected to last well over to next year, with a return to normal still far on the horizon. However, many have also pinned their hope on 2021 as the year when economies across the globe will start to recover.
Indonesia's Path toward Recovery in 2021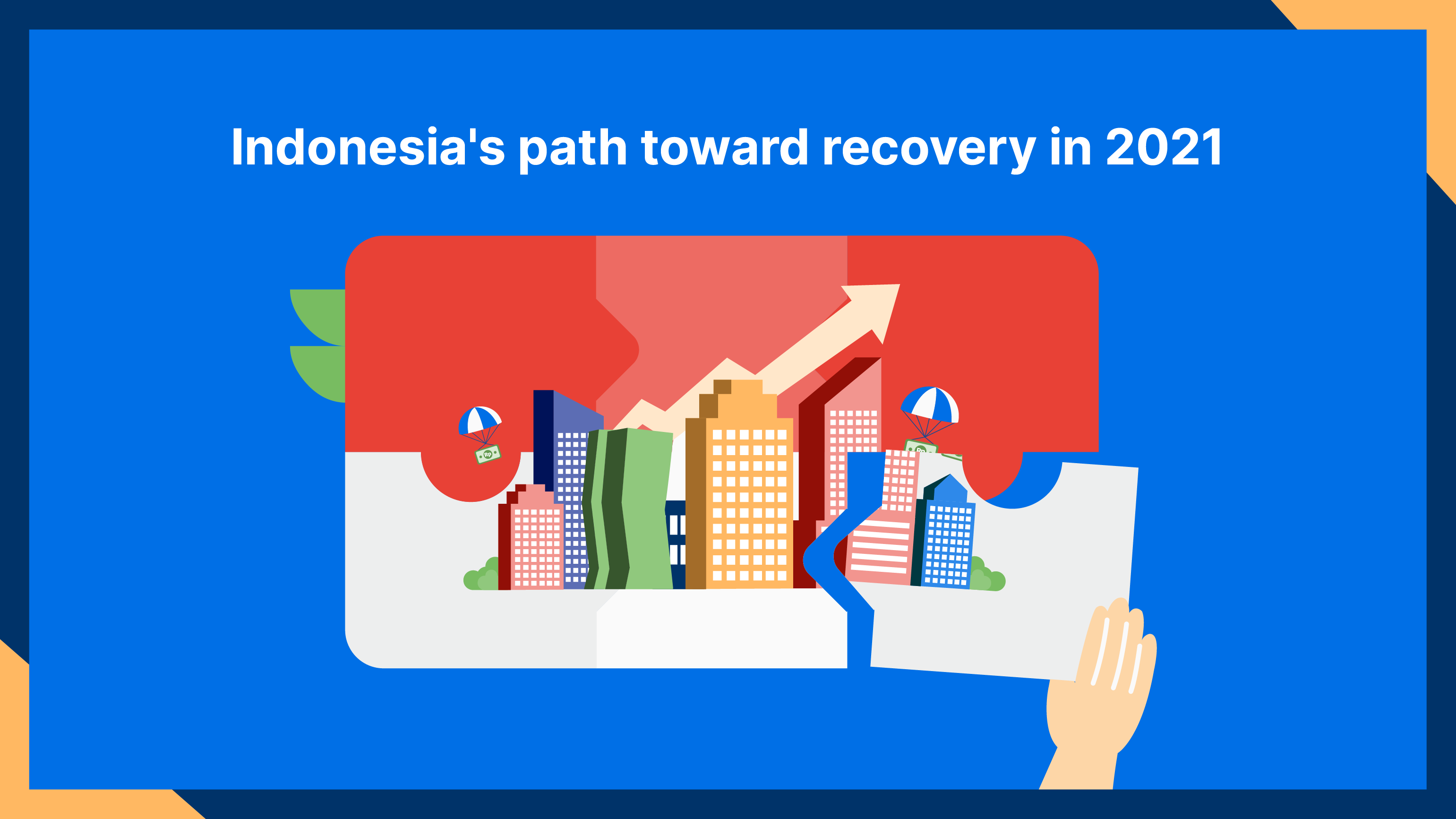 For Indonesia, Deputy Minister of Finance Suahasil Nazara said in November that 2021 would be a year of economic recovery. With the first batch of coronavirus vaccine arriving in mid-December, the ministry then said that various signs of economic strengthening would continue at the beginning of Q4 2020 and last well into 2021.
Banking service provider JP Morgan Indonesia predicted that Indonesia's economy would see a 4% growth in 2021—higher than prior forecasts from other firms of around 3%—backed by positive sentiments of vaccine development serving as key market drivers, in addition to new regulations.
Despite many banking on next year as a year of recovery, companies should still expect many pandemic-caused business trends from 2020 to carry over to next year. Forbes predicted that after the initial shock of social restrictions that forced companies to adopt remote working, many businesses would rethink their business model after seeing increased productivity with working from home.
By reflecting on their experience surviving the pandemic, business leaders are also expected to revamp their business model accordingly, with Forbes saying that businesses that thrived during the pandemic are those that reacted quickly to change. "Although businesses have always had to think about how the market is shifting and what transformations that means for business, it will be more important in 2021 to innovate your business model."
Talent solution provider Data Talent also predicted that business people would see several new trends in the Artificial Intelligence landscape.
2021 AI Trends: from More Personalized Chatbots to More Advanced Microprocessors
On conversational AI technology, the adoption of personalized AI chatbots that are able to understand customer sentiment much better and process more advanced problems is expected to increase following the 2020 norm of conversational AI adoption across industries.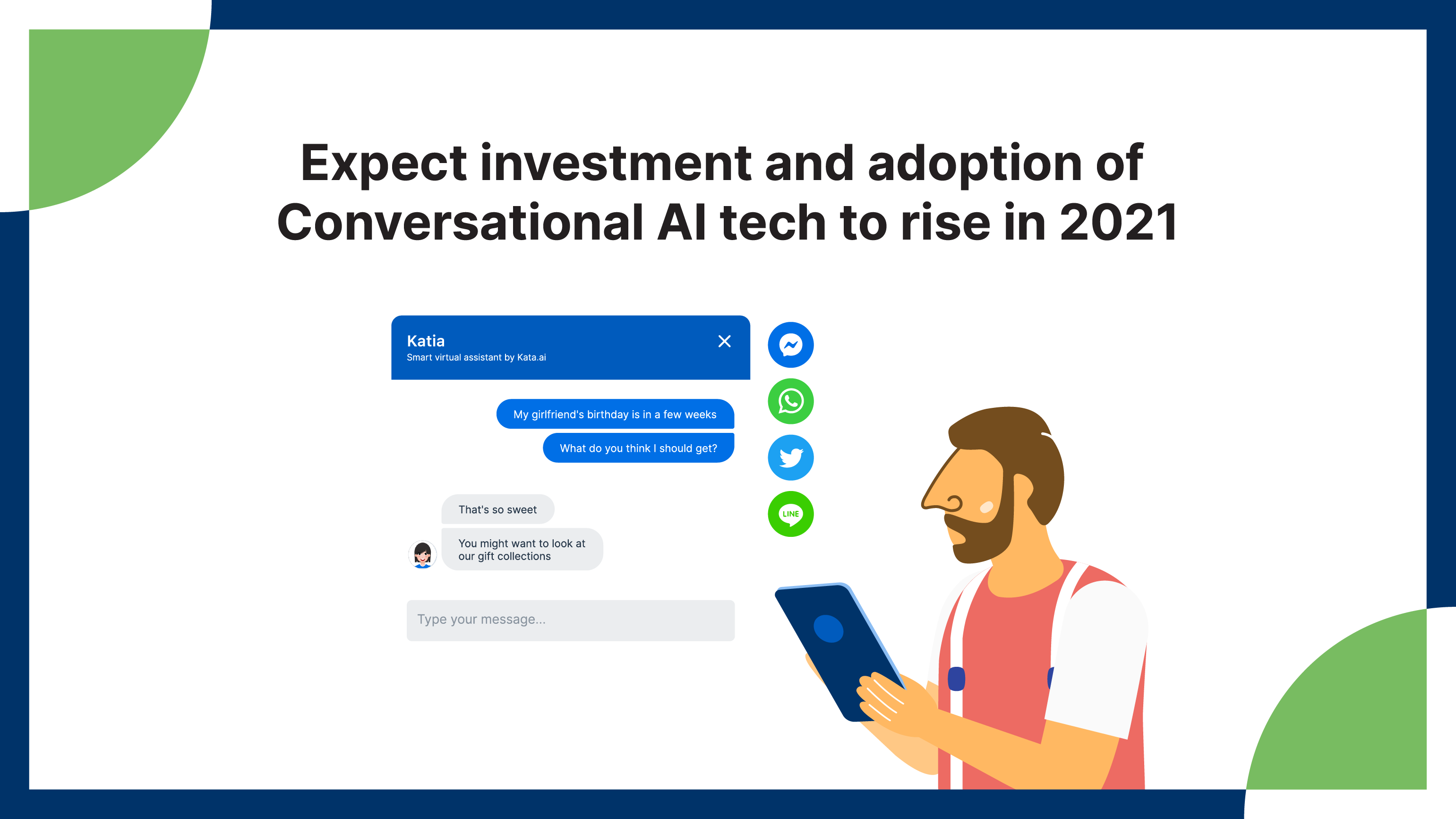 It also predicted that conversational AI would enter the space of convenience, as evident with AI assistants like Amazon Alexa that more people are getting accustomed to, while also advancing to the next level in terms of its usability.
Besides individual use-cases, enterprises are expected to invest heavily in company-specific conversational AI products to improve business optimization.
The trend is in line with Kata.ai's experience and several success stories in helping enterprises improve efficiency and reduce cost during our ongoing and past partnerships. For example, Indonesia telecommunication giant Indosat Ooredoo has developed the INDIRA chatbot with Kata.ai that managed to improve the company's operational level by automating more than 90% of total interactions in customer engagement.
The AI-powered computer processor / CPU industry is also forecasted to grow even further. The industry is likely to reach over US$100 million in market value by 2025 as more enterprises delve into NLP, speech recognition, and machine learning.
With the COVID-19 costing the world somewhere between $8.1 and $15.8 trillion, as estimated by The World Economic Forum, Data Talent suggested that demand for smart and timely decision-making systems backed by AI and Machine Learning technology will also increase.
AI technology in general, said Data Talent, is also expected to play a more advanced role amid massive job losses and increasing remote working adoption due to COVID-19. This calls for extra efforts in upskilling human workforces so they can take major roles and advantage of the evolution of interactions between AI and humans. Expect investment in AI research to also increase as stakeholders seek a safer future with the technology.
Overall, Inc. wrote that the rapid adoption of technology would continue to energize digital transformation efforts among companies, saying that organizations that have long embraced the transformation were less disrupted and adapt more swiftly to the pandemic problems.
Tech-savvy leaders are also increasing their bet on the digital movement that would enable improvements in productivity and performance, in addition to ensuring that their organizations are well equipped to face future challenges. The sentiment also applied to small and medium businesses as the lessons learned from the pandemic would help the growing companies adapt, survive, and thrive during the upcoming period of recovery.
The "Digital Call" for SMEs
The rapid digital transformation phenomenon seemed to have also occurred among Indonesian SMEs as The Cooperative and SMEs Minister Teten Masduki said that as much as 10.2 million SMEs had used online platforms for their business amid the coronavirus pandemic as of November, a rise to 16 percent from the 13 percent recorded in early 2020.
Seeing the pressing need for SMEs to go digital during the long-road to recovery, Kata.ai seeks to provide a solution by introducing Qios.co, a new sub-brand introduced in the INTERACT 2020 event last month. Qios aims to help SMEs sell their products online easier while reaching a broader consumer base by tapping into popular platforms such as WhatsApp and Instagram.
With the power of automation, Qios will help small and medium businesses handle interactions with buyers, starting from browsing through after-sales service while providing analytics that can help sellers engage with their loyal customers. Qios will be available next year, you can learn more about it by visiting www.qios.co.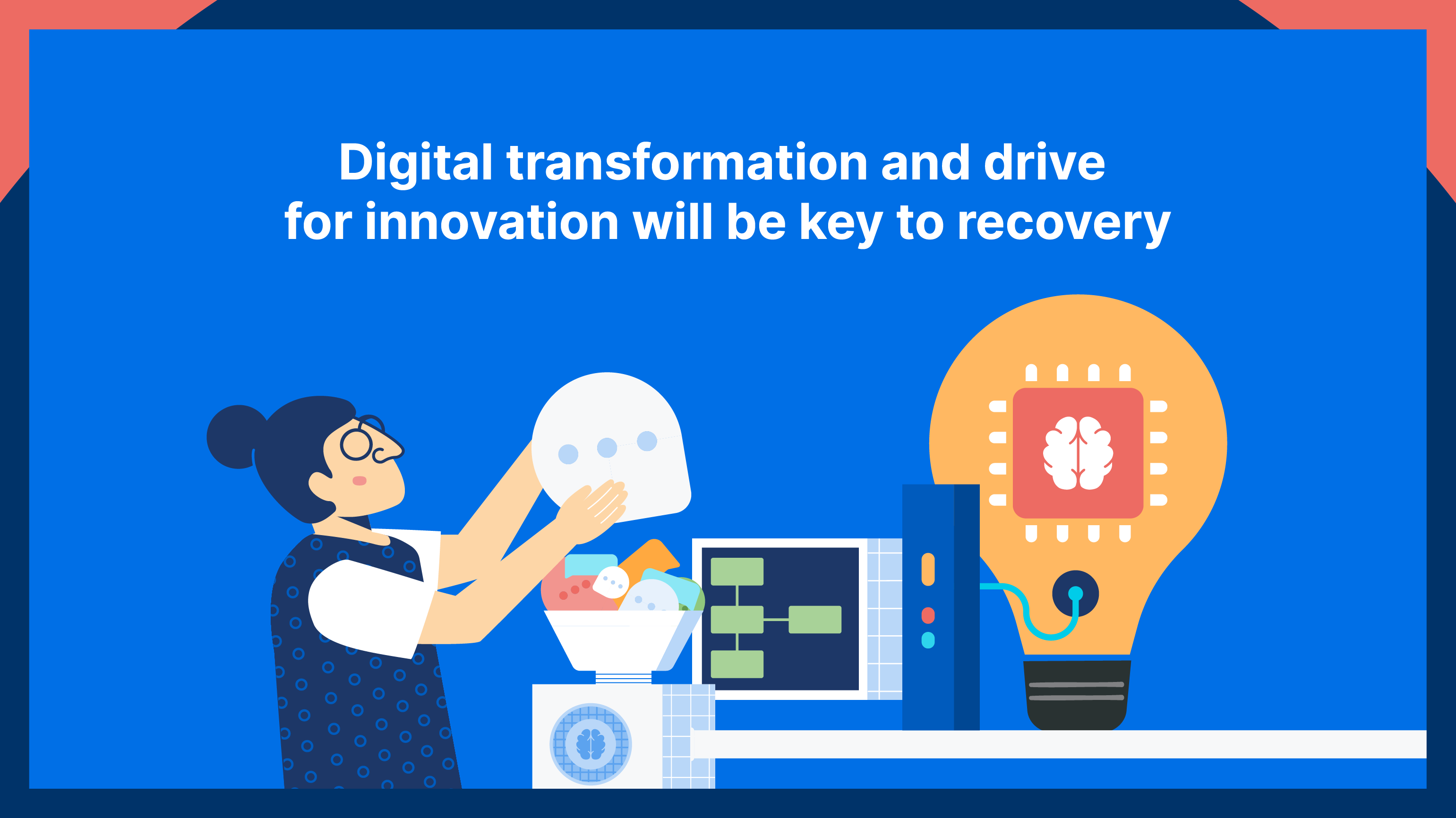 Overall, adopting technology and unwavering drive to innovate seems to be the key to embracing 2021: the year of recovery. As this year has surely been hard for all of us, personally and professionally, 2021 is shaping up to be a year full of opportunities for us to thrive again.
With all the trends that we can expect to see in 2021, which are you going to apply to your businesses? We would love to hear your opinions and strategies in welcoming the new year!