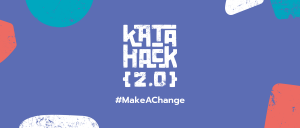 About KataHack
KataHack is a two-week online hackathon by Kata.ai, where your team will work together to build the next-gen AI solution with Kata.ai technology. At KataHack, we want to challenge you to turn your ideas into reality. This competition is open to all skillset and ideas: senior and junior developers; teams and solo; ideas and projects. We believe hacking means continuous learning. Immerse yourself in networking, make your skills useful to others, and accept the challenge to try out something you didn't dare to do before.
---
What to Build
The mission is to build a next-gen AI solution that focuses on SME, Healthcare, and Education with Kata.ai technology.
You have to use at least one Kata.ai technology to build your hack. It doesn't have to be a chatbot. Any kind of solution is acceptable as long as you use Kata.ai technology. Here is the list:

Kata Flow
Kata NL
Aksara DLS (*Optional – only applies if you want to build a microsite)
Kata Omnichat

Your hack must solve at least one valid problem in the SME, healthcare, and education sector.
Third-party tools and frameworks are allowed as well as your familiar tooling (Gulp, Yeoman, Composer, NPM, Bower, Kata Wicara, etc.) as long as they are for non-core functionalities.
Use Aksara DLS for the front-end.
Your hack project must be built during the competition period: Monday, 9 November 2020 at 07.00 (GMT +7.00) until Wednesday, 18 November 2020 at 13.00 (GMT +7.00)
---
Judging criteria
Originality
Is your solution unique and innovative?
Business value or social impact
How well does the solution solve business or people's problem(s)?
Level of integration with Kata.ai technology
How well does the solution integrate with Kata.ai's technology
Implementation
How far and how well is the implementation?
---
Rules & Regulations
Eligibility
Your team must consist of at least one member or a maximum of four members.
One person can only join one team.
This competition is eligible for everyone except for Kata.ai employees.
Registration Requirements
All teams should complete the registration form, starting from Monday, 19 October 2020 at 13.00 (GMT +7.00) until Friday, 6 November 2020 at 23.59 (GMT +7.00).
Submission Requirements
After you pass the admission process, we will choose the top 15 ideas from selected teams to join an online coaching session with Kata.ai's Engineering team. 
You have to create a 10 slides pitch deck to submit your project. Your pitch deck should include: 

Name, e-mail, and roles of all team members 
A short abstract of the solution 
Kata.ai technologies you are going to use 
The development tools such as platform, SDKs, API
Any used assets and libraries
Any components not created at KataHack 
Access link to the team Git repository 
A readme on how to use the solution
A link to a video of the solution on (YouTube) *optional and would be a plus point

Your project should be submitted to email katahack@kata.ai and no later than Wednesday, 18 November 2020 at 23.59 (GMT +7.00).
We will choose the top 5 teams with the most excellent project and announce it on Saturday, 21 November 2019 at 13.00 (GMT +7.00) on Kata.ai's social media account. 
The top 5 teams have to present their project on 23 November 2020.
We will announce the winner in the INTERACT virtual event on 25 November 2020. 
The winner will get a prize with a total IDR 30.000.000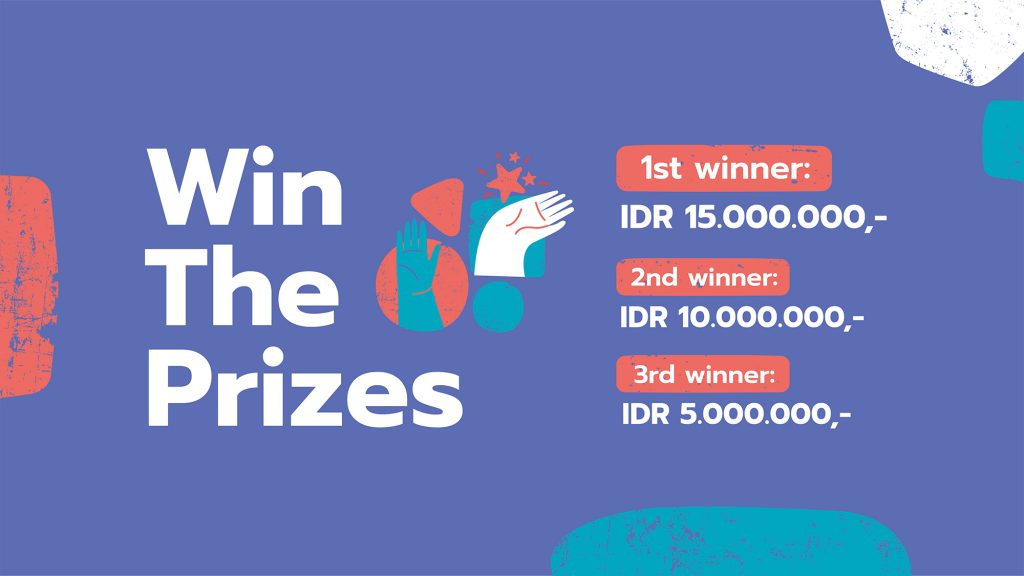 ---
Our Judges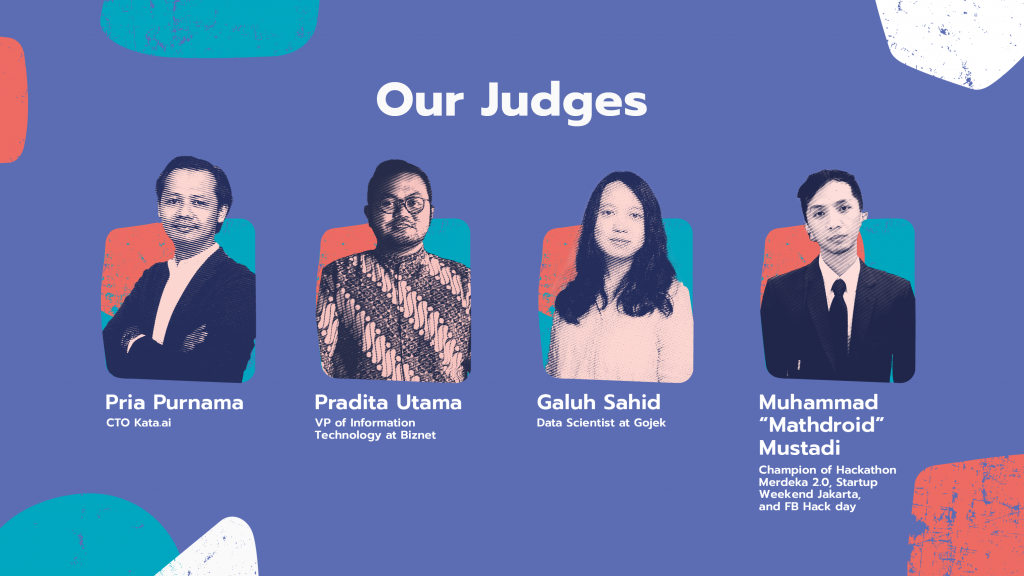 ---
Schedule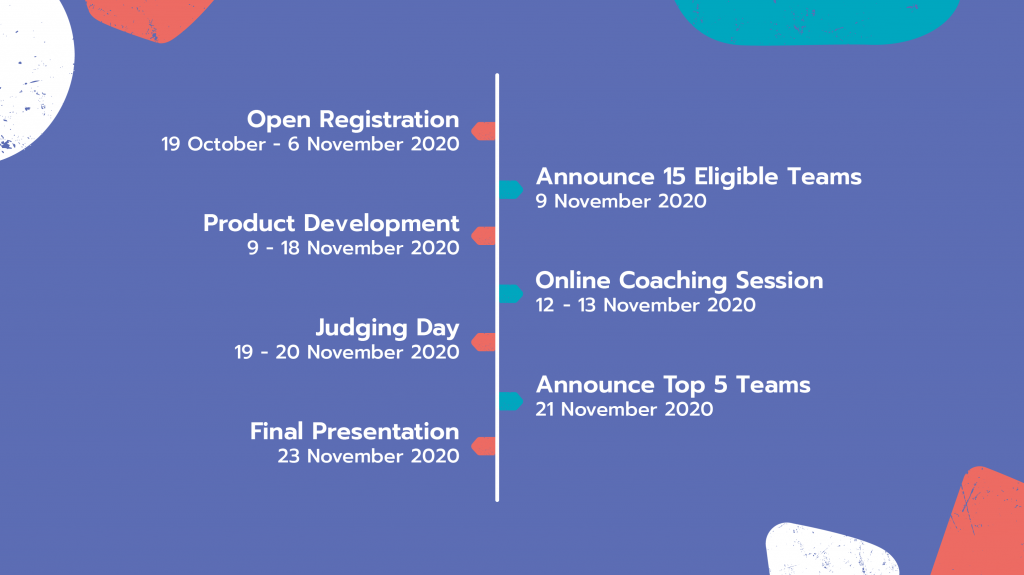 ---
FAQ
Q: What is KataHack?
KataHack is an invention marathon for developers. During the event, participants ('hackers') will build a project that solves the problem.
Q: What is so special about it?
We give you an opportunity to make a change by building the next-gen AI solution that genuinely matters.
Q: Does this cost money?
Nope! We want to make this event accessible to everyone, so there is no charge to join the competition.
Q: Is my team allowed to discuss ideas before KataHack competition begin?
Planning and discussion are allowed before the competition start, but development should only start after.
Q: Could my team use the free resource on the internet?
You may also incorporate pre-existing material that is freely available to the public into your projects, such as public domain images, creative common music, open-source libraries, existing APIs and platforms.
Q: What about the intellectual property of my team's idea?
Any intellectual property that developed during the KataHack will belong to your team. We expect that each team will agree regarding the IP, but this is not required.
Q: I have other questions
Please email us at katahack@kata.ai if you are in any way confused or concerned. We'd love to help you.
---